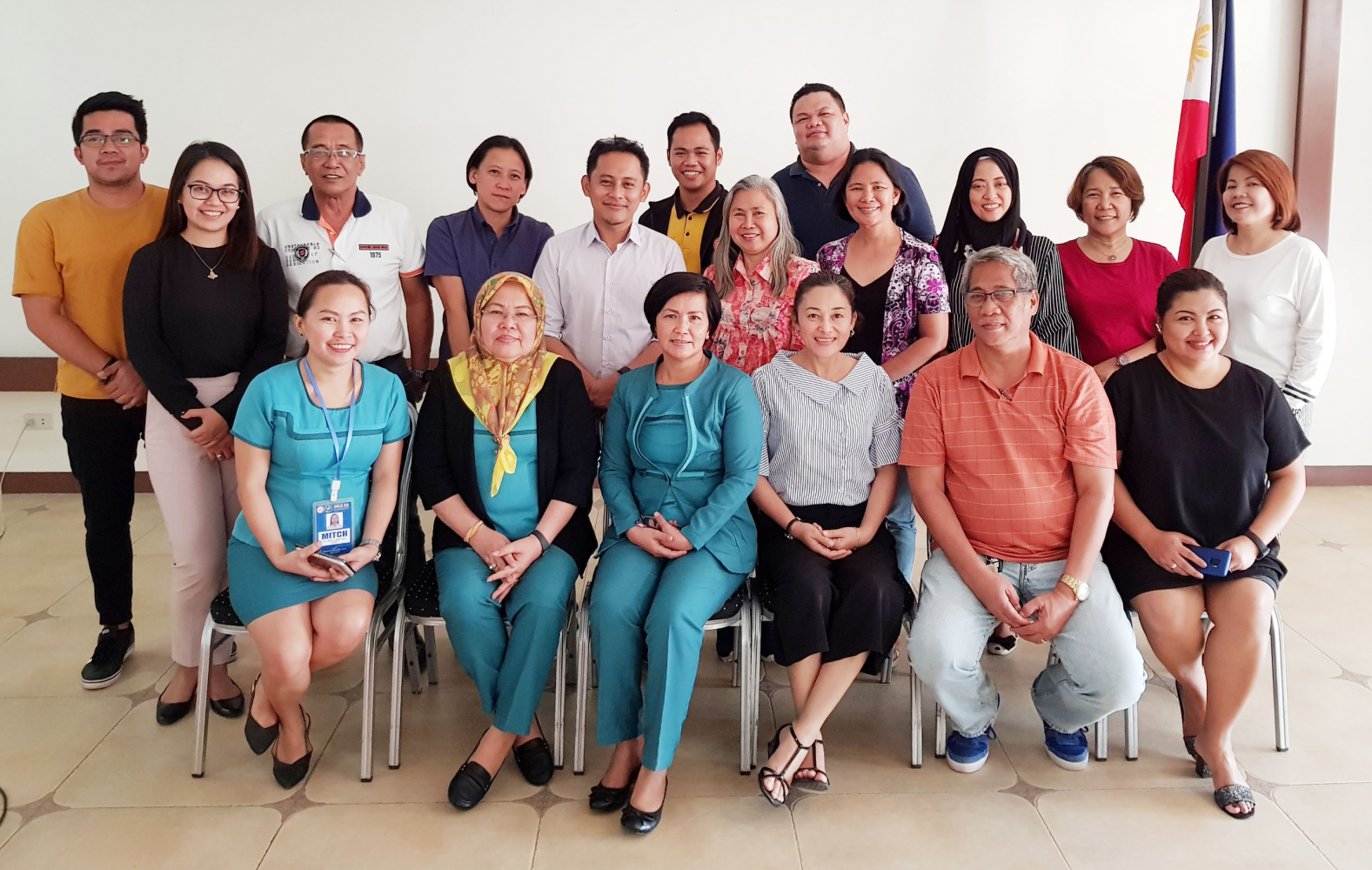 Members of the Regional Assessment Team (RAT) and the Sub-RAT from the four (4) Provinces of the Region gathered for a coordination meeting on March 4, 2019 at Paraiso Verde, Koronadal City.
The activity is in line with the Region's preparations for the 2019 Seal of Good Local Governance (SGLG) program implementation and aims to discuss and gain meaningful insights from last year's implementation to further strengthen program strategies, maintain common appreciation and understanding of the SGLG criteria, and the delivery of assistance to local government units by providing recommended courses of actions for unmet criteria.
Assistant Regional Director Lailyn A. Ortiz, CESE, spearheaded the workshop activities and she gave emphasis on the importance of openness, teamwork and common understanding between the members of the RAT and Sub-RAT. According the ARD Ortiz, the said values serve as the 'bedrock of the integrity of the program implementation in the region'.
The CSO partners who attended the activity are Architect Carlito Y. Uy of the South Cotabato Chamber of Commerce and Industry, Engr. Arturo Zambrano of the Sultan Kudarat Chamber of Commerce and Industry, and Ms. Editha Bernad of the Philippine Rural Reconstruction Movement (PRRM) - Cotabato Chapter.
In her closing remarks, LGOO VII Musarapha A. Alim, MPA, Chief of the Local Government Monitoring and Evaluation Division (LGMED) thanked the participants for actively engaging in the discussions and appreciated the viable roles of the CSO-members of the RAT and Sub-RAT in the conduct of the yearly assessment and hopes that the number of the LGU passers for Region 12 will increase in 2019.