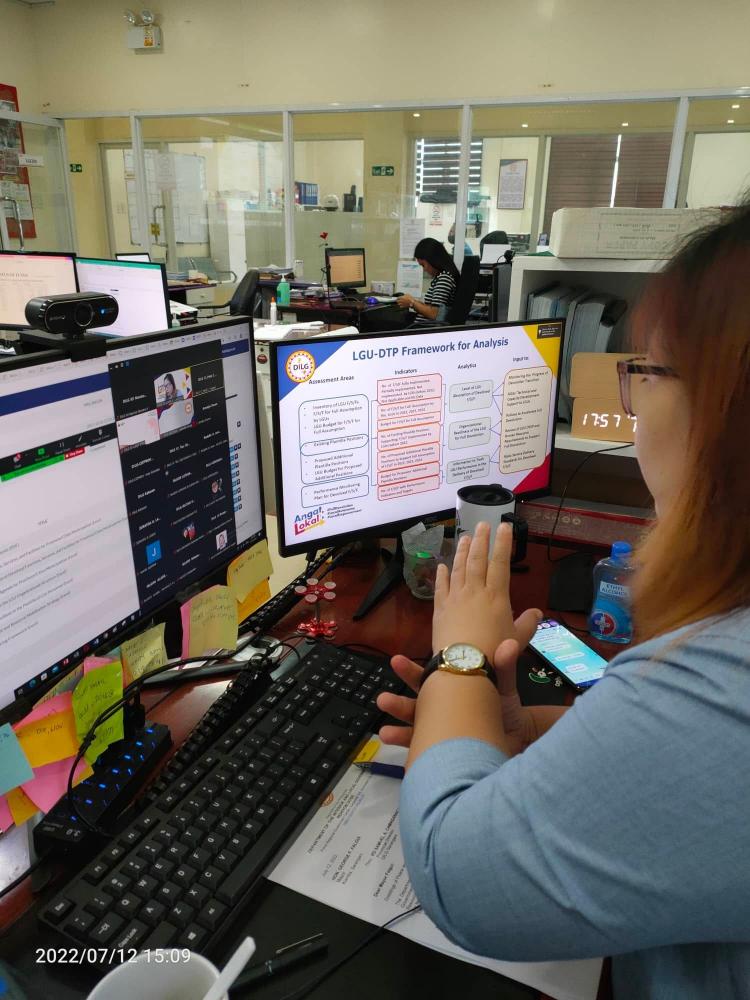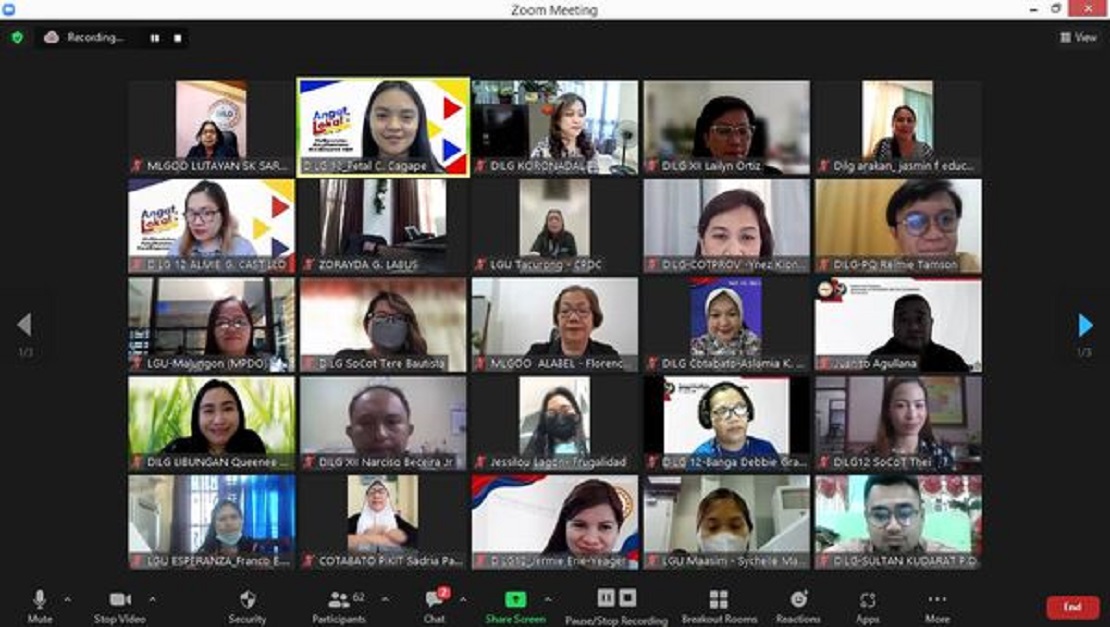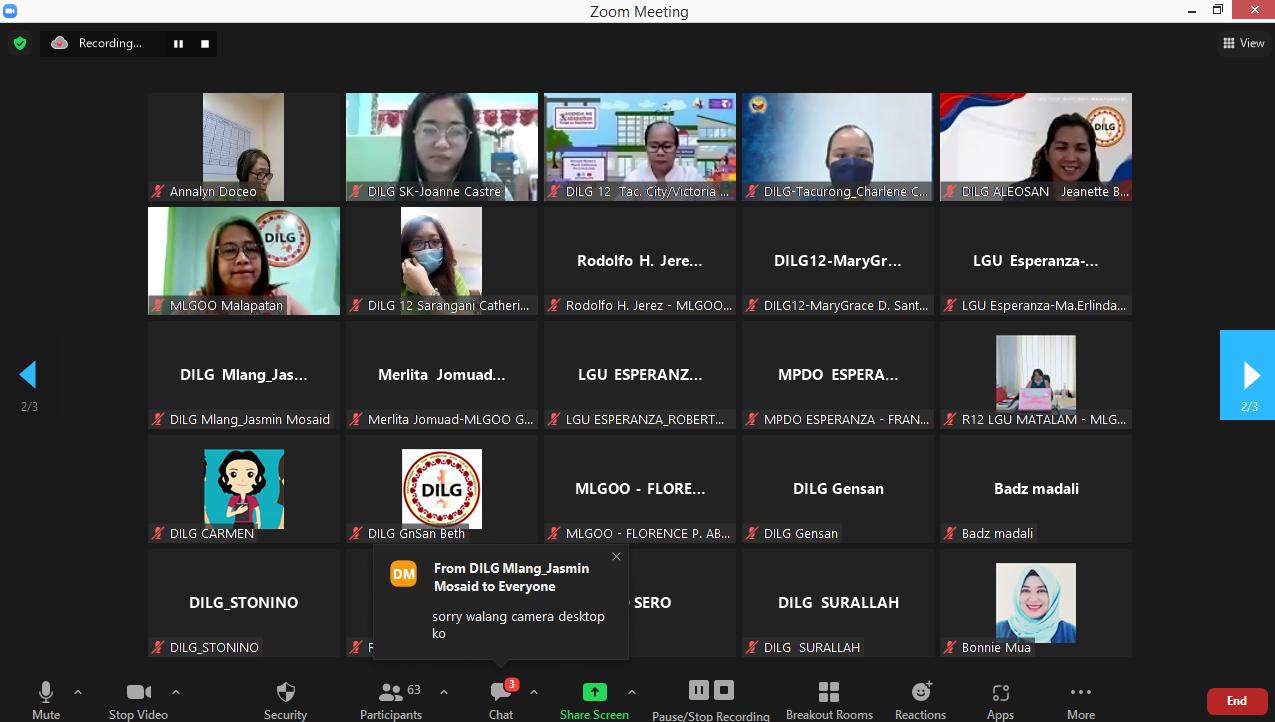 DILG XII's Provincial/City Outcome Managers and Program Managers, and C/MLGOOs gathered on July 12, 2022 for the virtual regional orientation on the LGU- Devolution Transition Plan (DTP) Analytical Framework during its regional orientation. The virtual training came as an offshoot of several discussions and a series of simulation sessions which were conducted in the national level.
In her opening message, Assistant Regional Director Lailyn A. Ortiz, CESO V, highlighted the importance of the analytical framework and the initial steps of "filling up the forms for the Analytics can be tedious and long" but the end-result, if they give their best efforts, will be compilation of accurate and precise data to assess the DTPs of the LGUs. The DILG Central Office has a prescribed framework that can be utilized and it can help beat the deadline which had been set by the DILG-Bureau of Local Government Development (BLGD).
Engr. Almie G. Castillo, Assistant Division Chief of LGCDD, presented the LGU-DTP Analytical Tool and LGU DTP Map of Files to help the field officers to navigate through the proper forms which need to be accomplished. LGOO V Narciso Beceira, Provincial DTP Focal Person of DILG Cotabato, also reviewed the LGU DTP Components and presented the LGU DTP Assessor's Guide to assist the field officers in filling-out the Data Capture Forms (DCF) during the conduct of assessment.
The DTP Analytics is the second phase of assessment of the LGU-DTPs. It focuses on assessing the consistency of the plans using the Data Capture Forms (DCFs) to provide information that will be used by the national government agencies in crafting policies to support the LGUs in the process of devolution.
Ms. Petal C. Cagape, Regional DTP Coordinator, then spearheaded the simulation process of filling-out each assessment area in the DCF. The DCF assesses seven (7) areas, namely; (i) Status of each function/ service, (ii) Phasing of full assumption, (iii) LGU budget for full assumption, (iv) Existing plantilla positions before 2022, (v) Proposed additional plantilla position, (vi) LGU budget for proposed additional plantilla position, and (vii) performance indicator and baseline information.
During the discussions, the C/MLGOOs have earlier expressed their hesitation and concerns on the intricacies of filling up the forms but the issues were immediately addressed during the simulation session.
Each provincial office were tasked to conduct a separate orientation for additional coaching and hands-on activities designed purposely for the field officers, together with the LGU DTP Focal Persons, in the implementation of the LGU-DTP Analytics.
The DILG Regional Office XII, through ARD Ortiz, also made commitments to "extend the needed support for the planned activities".