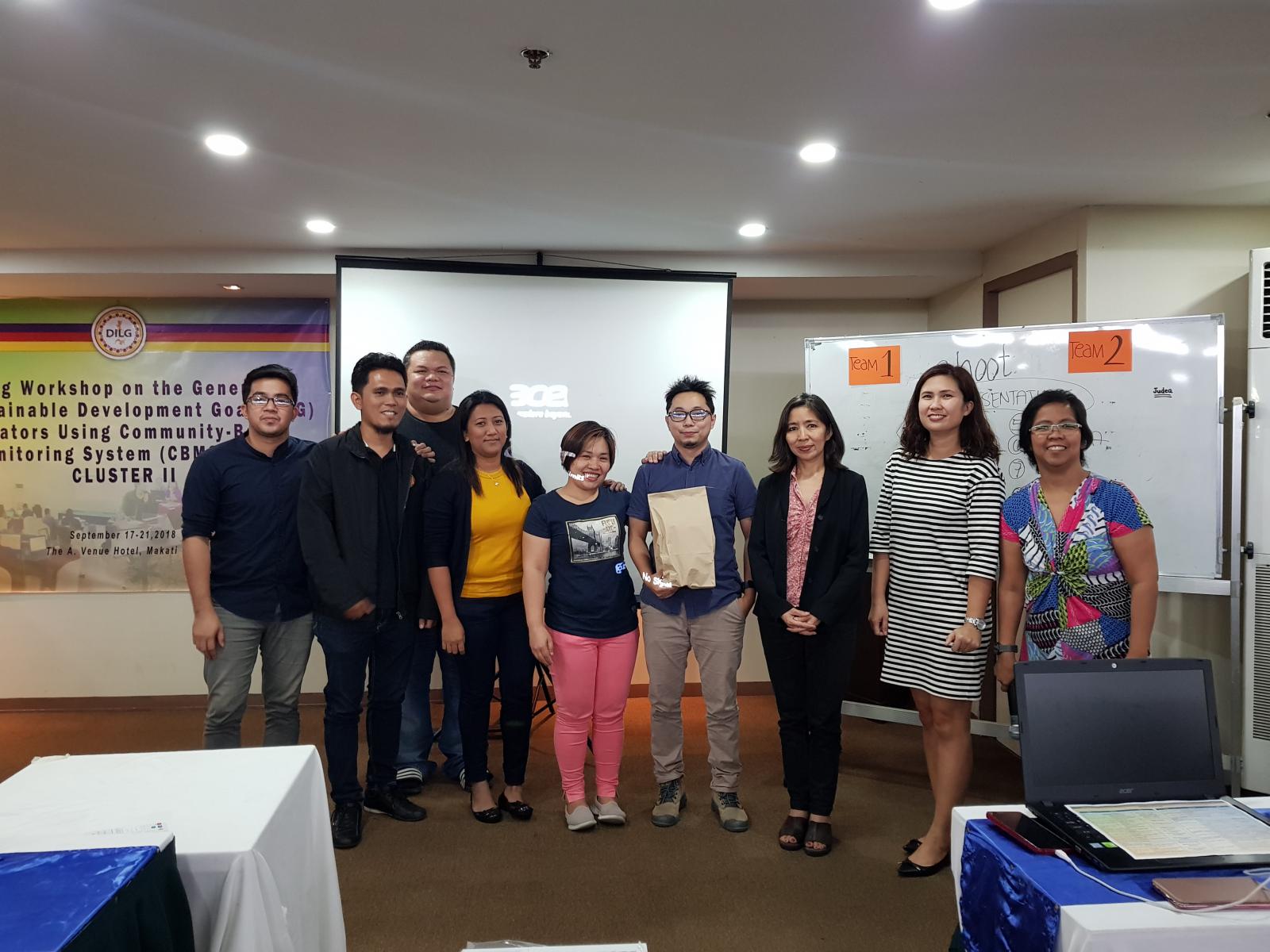 The CBMS Team of DILG Region XII, headed by the team leader LGOO V Mel Roy B. Manait, earned a distinction for presenting the best output using the Pentaho Data Integration (PDI) and Microsoft Power BI tools during the Cluster II Training Workshop on the Generation of Sustainable Development Goal (SDG) Indicators Using Community-Based Monitoring System (CBMS) Data.
"Team R-XII was able to present important data, in this case, errors and duplicates in the data set, in such a way that allows users to take action" said Melloney Daye Awit, CFA of BusinessMinds Philippines, one of the resource persons. Awit also said that on top of that, the presentation was aesthetically pleasing and has an immediate visual impact to the audience.
Pentaho Data Integration (PDI) is an open-source platform which can accelerate data processing. On the other hand, Microsoft Power BI is a business analytics service which can generate interactive visualizations. These tools can facilitate convenience in processing CBMS data and in presenting results of various indicators in a more flexible and interactive manner.
During the closing ceremony, Dir. Anna Liza F. Bonagua of the Bureau of Local Government Development made mention of a bill institutionalizing CBMS being passed in Congress. With this development, Dir. Bonagua hopes that CBMS shall become a PSA-recognized survey and thus, shall become the bedrock of development planning in all local government units.
Eight (8) regions from Vis-Min cluster participated in the activity which was held on September 17-21, 2018 at A.Venue Hotel, Makati City. Participants from Region XII also include CBMS Regional Focal Person LGOO IV Castillo and Provincial Focal Persons LGOO V Suwaib, LGOO II Alair, LGOO II Mosaid, and LGOO II Kubik.
(RYAN J. ALAIR)