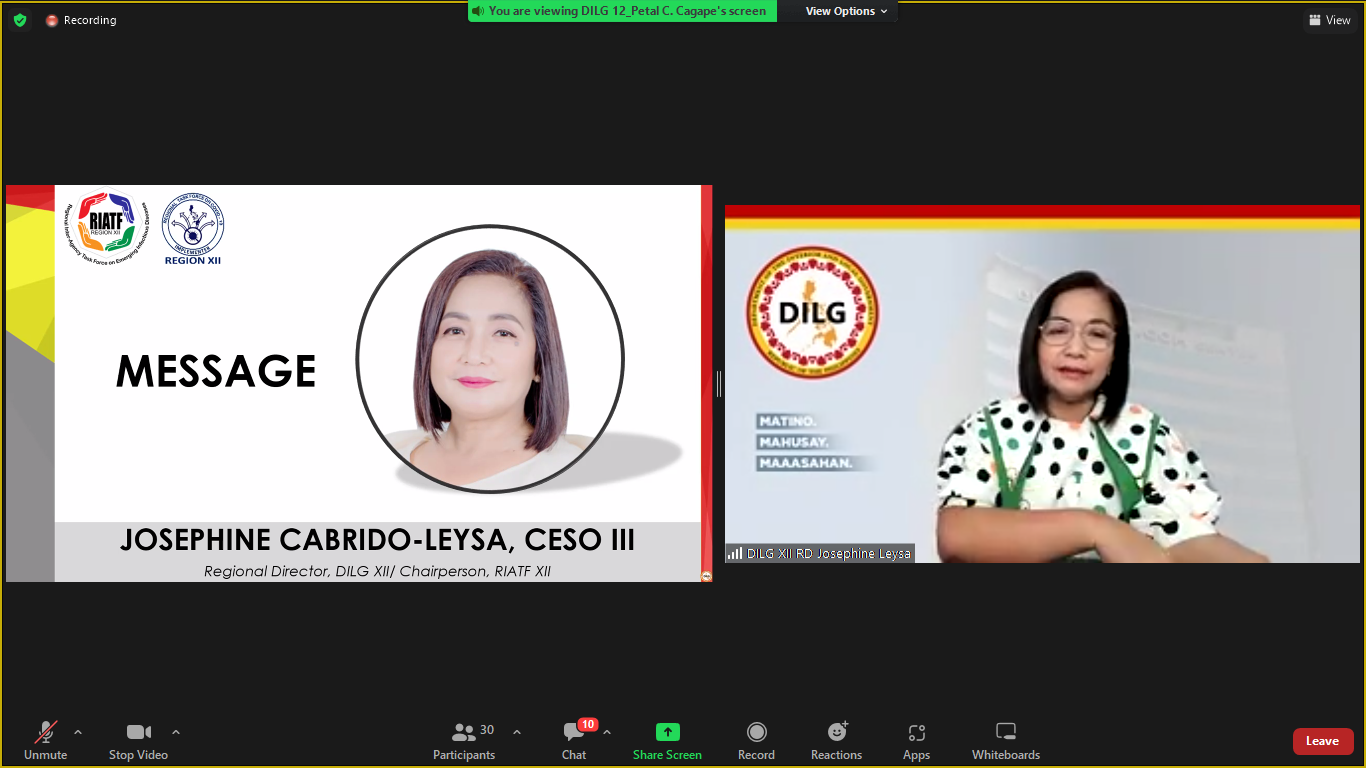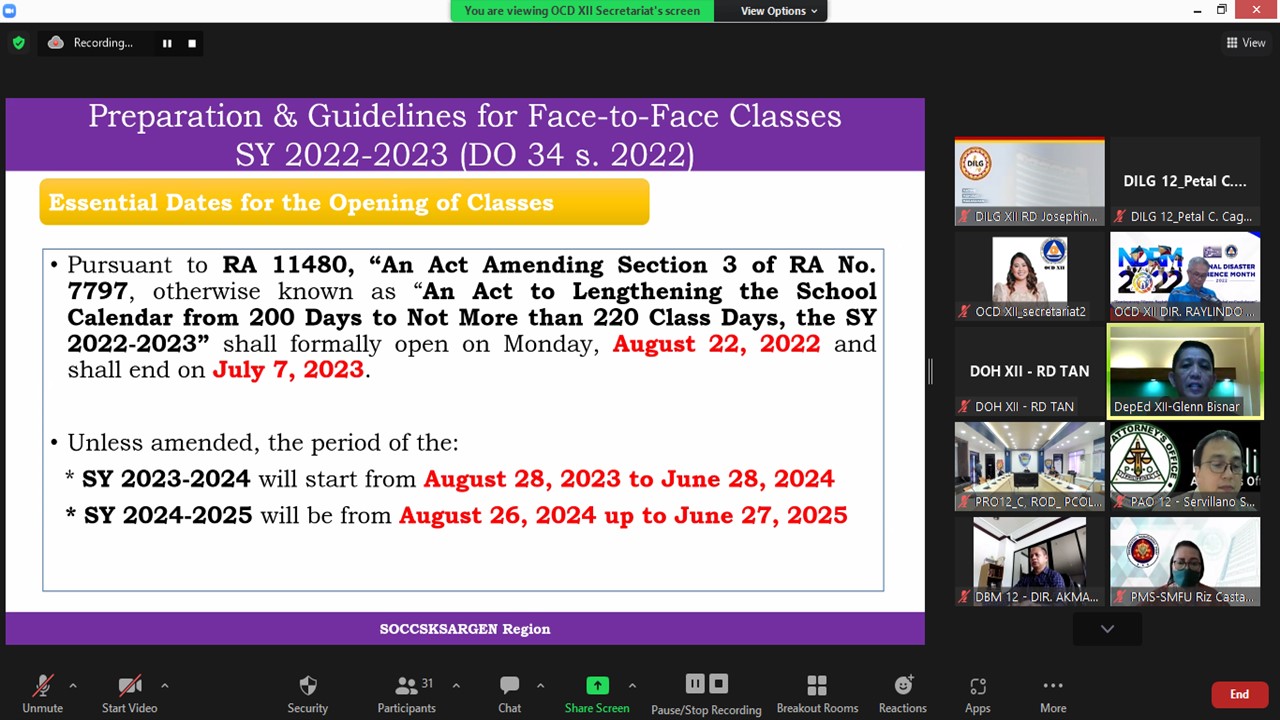 The re-opening of face-to-face classes for school year 2022 has been the center of discussion among members of the RIATF-EID XII – RTF XII on COVID-19 during their regular meeting held on July 22, 2022. Regional line agencies raised their various concerns during the gathering which was presided over by DILG XII Regional Director Josephine Cabrido-Leysa, CESO III.
In line with the planned opening of face-to-face classes this month, representatives from the Department of Education XII and Commission on Higher Education XII presented their respective Department Orders for the guidelines of the conduct of the face-to-face classes for the school year 2022-2023. Pursuant to RA 11480,  "An Act amending Section 3 of RA No.7797, otherwise known as "An Act to Lengthening the School Calendar from 200 Days to Not More than 220 Days", the SY 2022-2023 will open on Monday, August 22, 2022.
Among the concerns raised were the vaccination of the teaching and non-teaching personnel of the education department. In response, the DepEd XII has committed to issue a memorandum circular for the vaccination of their personnel. On the other hand, the Joint Task Force approved a resolution enjoining all local government units to support the re-opening of face-to-face classes.
The Joint Task Force also initially discussed the possible resumption of face-to-face meetings to ensure the "proper endorsement of the responsibilities to the Regional Disaster Risk Reduction Management Council" following the pronouncement from the National Task Force (NTF) on COVID-19 that the National Disaster Risk Reduction Management Council (NDRRMC) will take over the National Task Force on COVID-19.