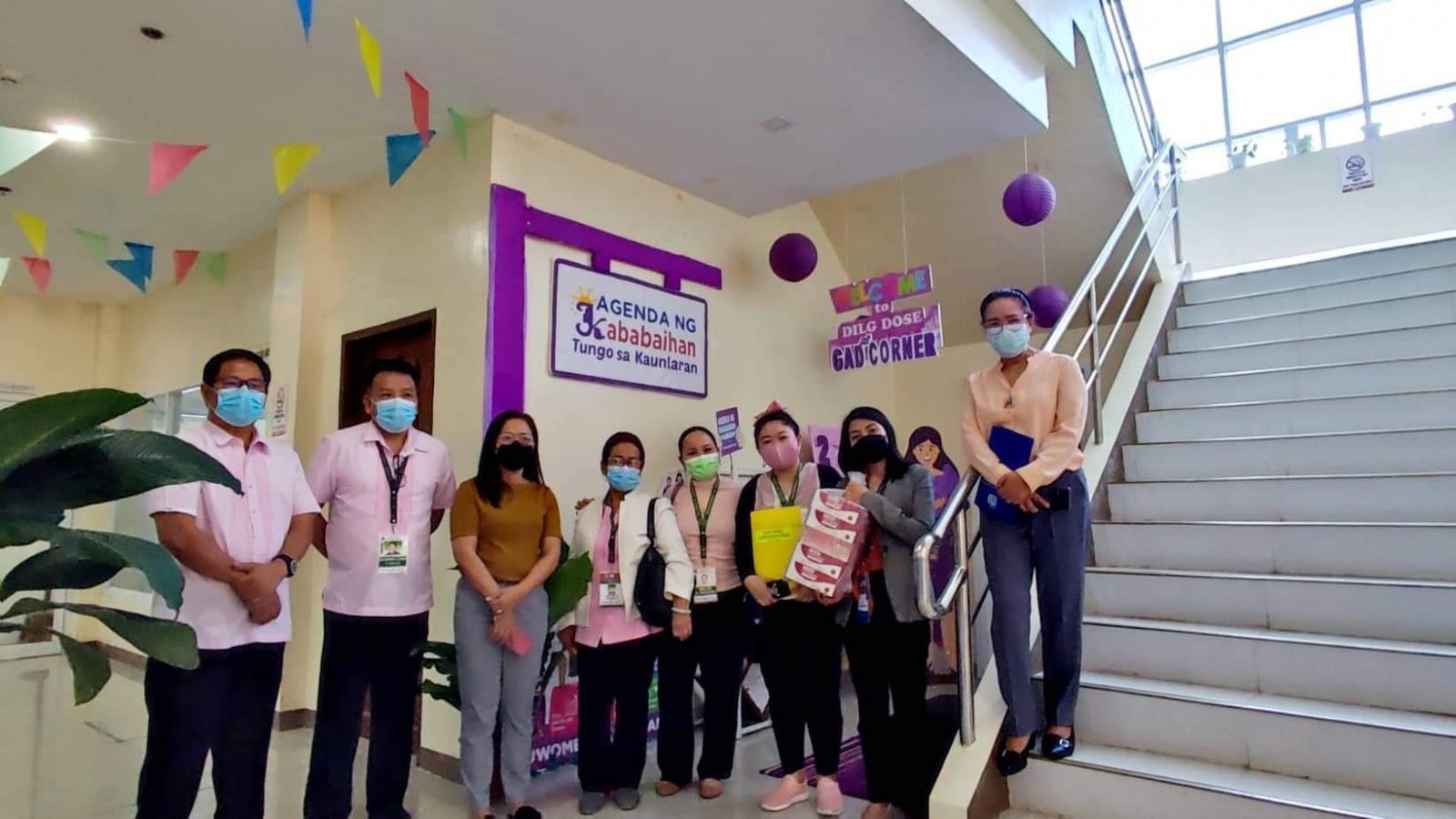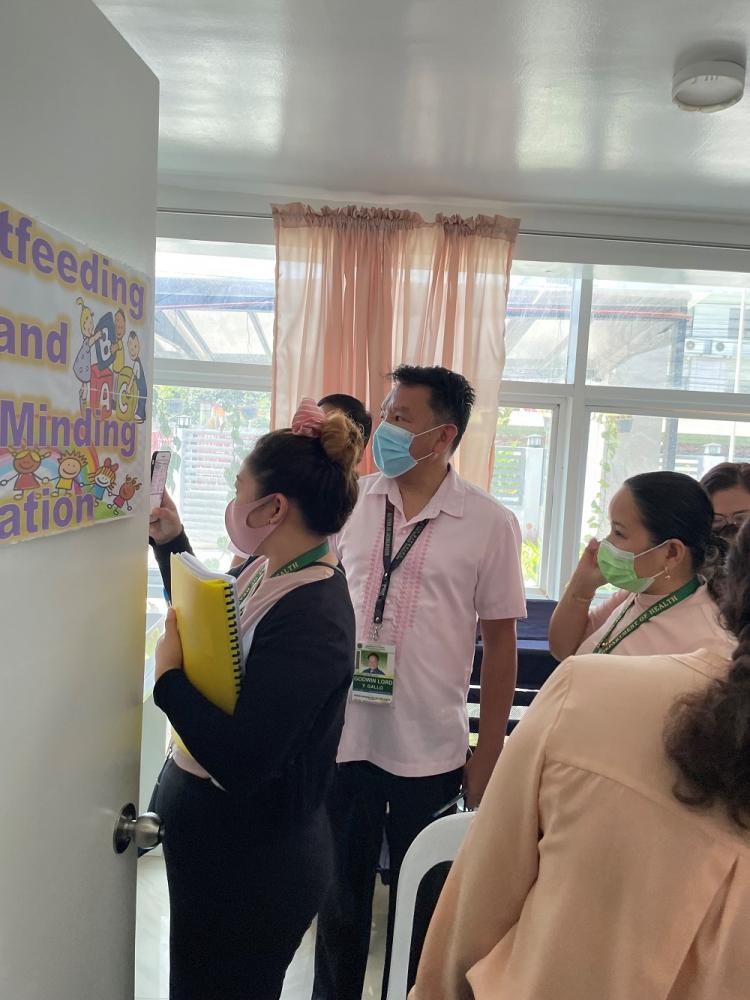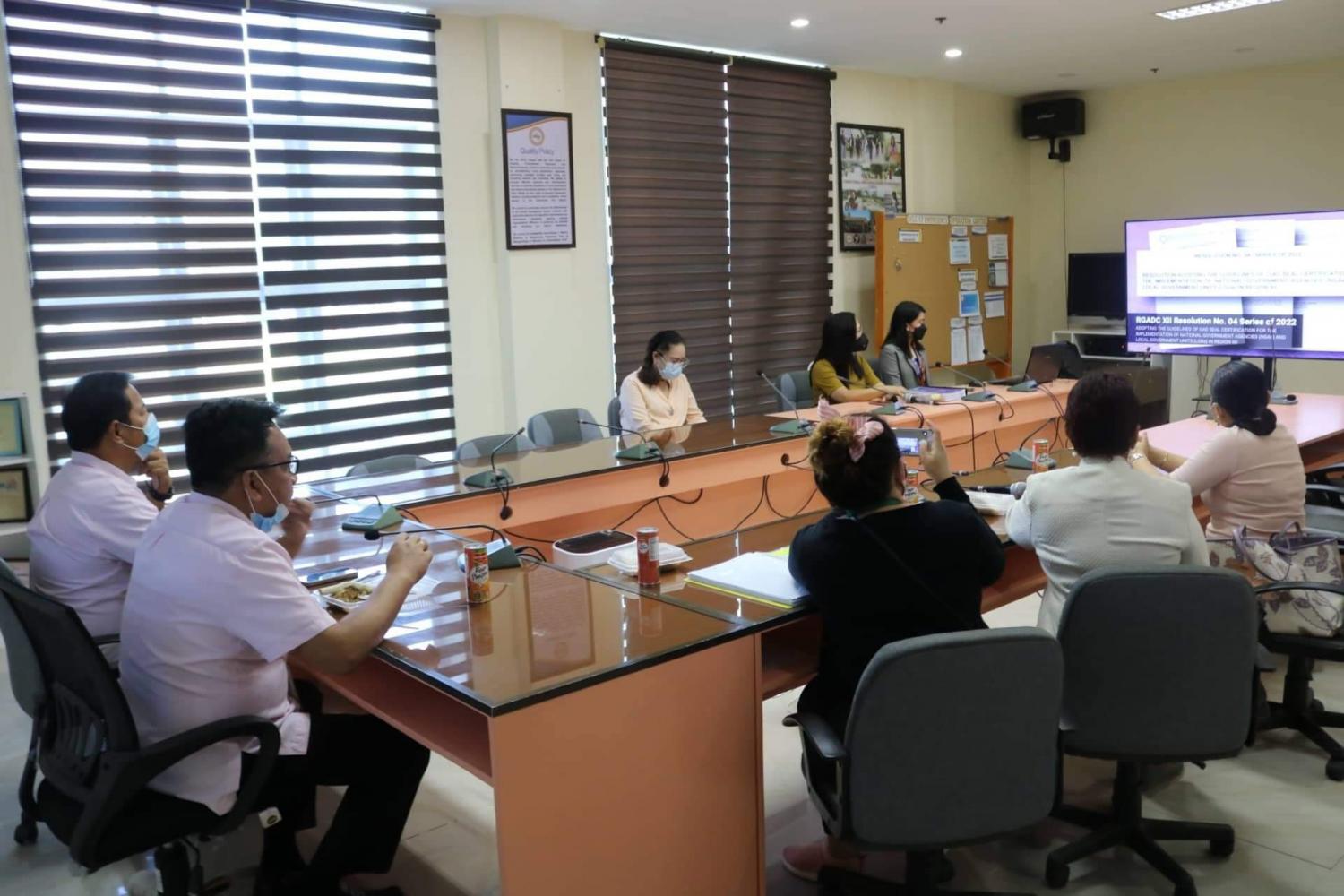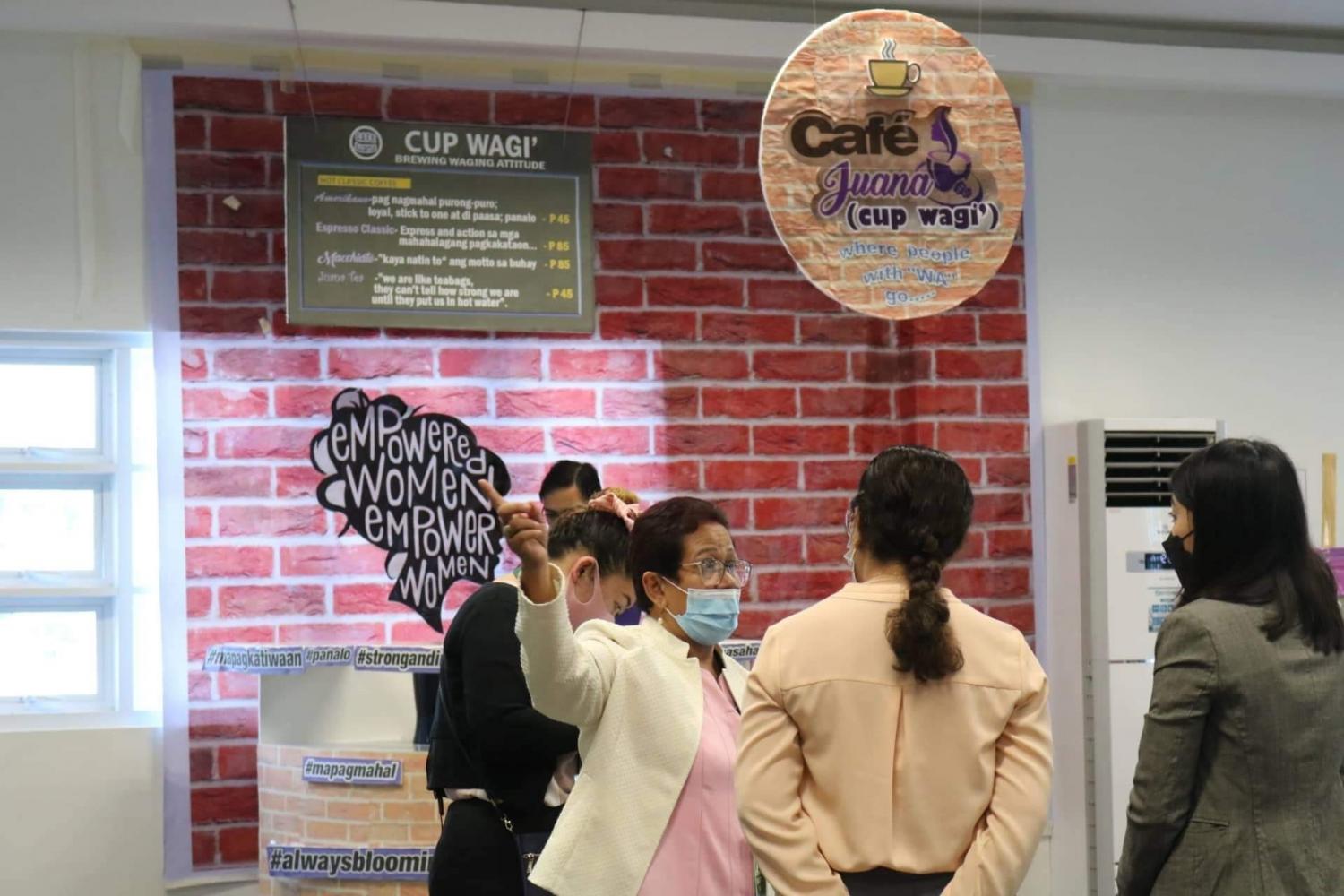 DILG Rehiyon Dose welcomes a team from the Department of Health (DOH) Region XII today, September 7, 2022 headed by Chief Administrative Officer Godwin Lord Y. Gallo, RN, MPH, as they conducted their ocular visit for the GAD Seal Certification at the DILG Regional Office XII. CAO Gallo was joined by MO III Melva A. Magana, RN, MD, Nurse V Mary Joy M. Chiu, RN, MPH, Nurse I Juhlyn Mae M. Makilang, RN, LPT and Engr. George Bones.
The Technical Working Group (TWG) for Gender and Development (GAD) Seal Certification headed by LGCDD Assistant Division Chief Mary Ann R. Traspe, together with the OIC-Supervising Administrative Officer Katherine M. Llano and other members of the TWG, facilitated the conduct of the coaching session.
DILG Rehiyon Dose showed an AVP to give the DOH team to provide some insights and further their knowledge about the GAD Seal Certification. CAO Gallo then thanked DILG Rehiyon Dose for sharing the good and innovative practices on GAD Seal Certification.
It can be recalled that during the 4th quarter Meeting of RGADC XII in 2020, an idea of establishing GAD Zone in the Prime Regional Center came out. Eventually, the concept have snowballed and before long, the idea of the declaration of the Prime Regional Government Center XII as GAD Zone was presented by the CSO Representative and Vice Chairperson of the RGADC XII, PSR Richlie Lyndon Magtulis during the RGADC XII First Quarter Meeting for 2021 on June 22, 2021.
In response, the RGADC XII approved a Resolution No. 02, Series of 2021 entitled "Resolution Adopting the Prime Regional Government Center XII as Gender and Development Zone". It was subsequently adopted by the RDC XII through Resolution No. 25 series of 2022 entitled: "Adopting the Prime Regional Government Center XII as Gender and Development Zone".
On June 27, 2022, DILG Rehiyon Dose has given due recognition to the first batch of agencies which had been awarded the GAD SEAL. These nine (9) pilot government agencies received the GAD Seal Certification award after having gone through the series of evaluation. They include NEDA XII, CSC XII, SKSU, DILG XII, DENR-MGB XII, PNPRO XII, DTI XII, DOST XII and the DOE-Mindanao Field Office (which is actually based in Davao City.) The Certificate is issued to agencies which are compliant with the GAD parameters.
The awarding ceremony last June 27 was made more momentous with the presence of Usec. Marjorie N. Jalosjos, DILG GAD Focal/ Undersecretary of Mindanao Affairs and Special Concerns. Usec. Jalosjos is the guest of honor and speaker for the GAD Seal Awarding Ceremony for NGAs and HEIs of Region XII and with her as Bureau of Local Government Development (BLGD) Director Annaliza F. Bonagua, CESO III.
RD Josephine Cabrido- Leysa, CESO III, the RGADC XII Chairperson during the inception of GAD Seal certification stated, "We are proud to say that one of the initiatives of the RGADC XII is the Gender and Development (GAD) Seal Certification. This innovation is good but once (it is) replicated, it becomes great!"