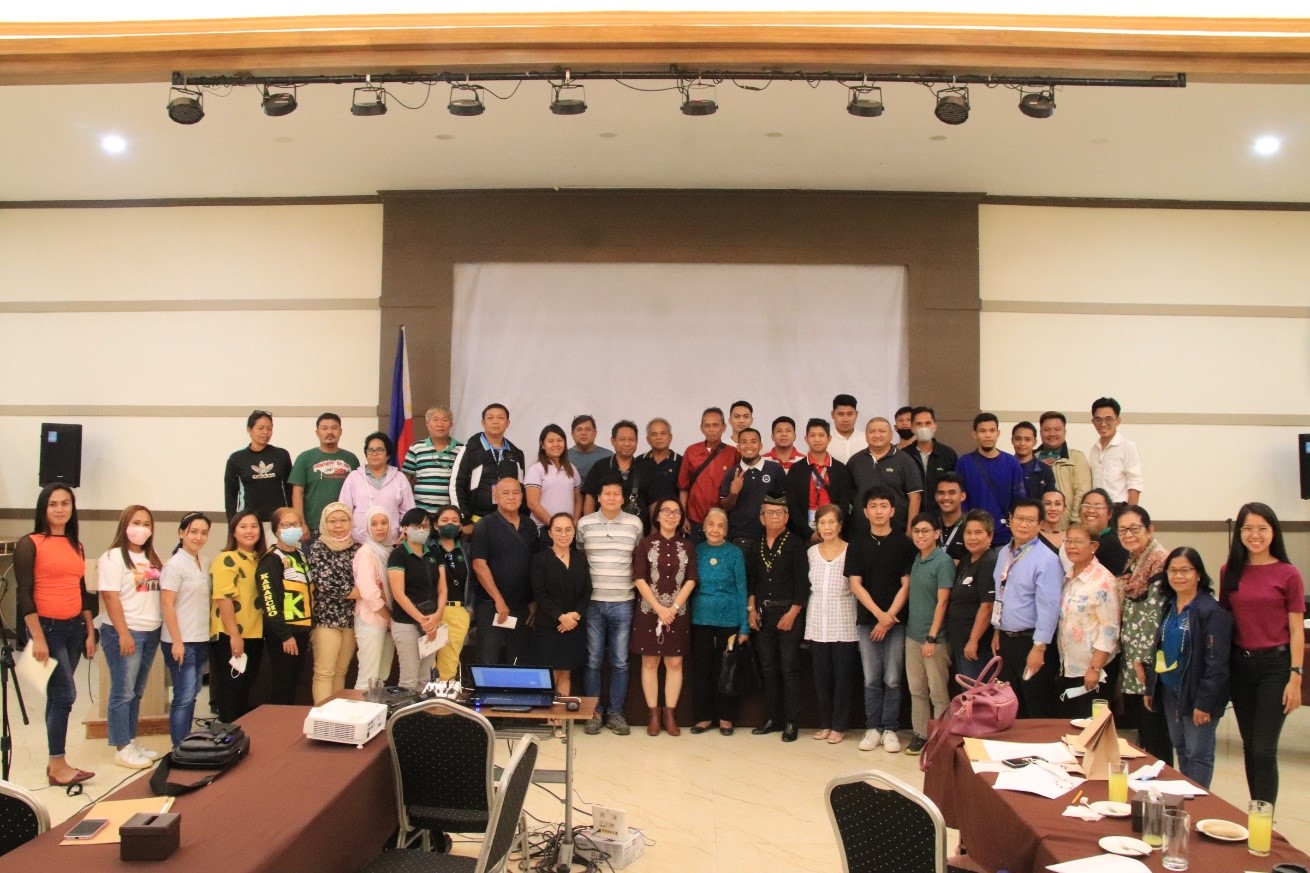 The Department of the Interior and Local Government XII through the Office of the Regional Director- Legal Unit led by Atty. Michelle Anne P. Viejo, has conducted the training on "Reinforcing Public Accountability of Local Government Units and Civil Society Organizations through Citizen Participation" on November 15, 2022 at Paraiso Verde, Koronadal City South Cotabato.
Both face-to-face and zoom platforms were utilized during the said event with a total of 41 online participants, and over 60 physical attendees—16 of those were coming from various LGUs while 21 were CSO/ CSDO members.
The day-long activity commenced with the discussion of Dr. Jovanie C. Espesor, the research director of Mindanao State University, General Santos City on "Improving Governance Through Human Rights-Based Approach and its Operationalization". He highlighted the crucial concepts of human rights, and the vital roles of Civil Society Organizations and the government to institutionalize a Rights-Based Approach.
Present-day challenges of promoting and ensuring human rights in relation to Civil Society Organization initiatives were also accentuated such as the lack of collective means to fully internalize and implement RBA themselves and disconnectedness from the grassroots level.
Furthermore, he pointed out certain key reformations that need to be intensified such as:
That LGUs will be oriented on the obligations of the State regarding the fulfillment of certain human rights obligations under the international treaties it has signed;
That the LGUs will be equipped with the application of human rights criteria, standards and tools in local economic, political and administrative governance of the local communities; and
The LGUs will be guided by human rights principles, criteria and standards in engaging constituents in local development planning and budgeting.
Meanwhile, in the afternoon session, Atty. Michelle Viejo heated the discussion on RA 3019 or the Anti-Graft and Corrupt Practices Act where she emphasized certain acts that are identified to be corrupt practices under Section 3 and are, therefore, punishable by law.
On top of that, she elaborated the concept of unexplained wealth and encouraged the participants, especially those in the government office to tend their duties rightfully and responsibly file their respective SALNs.
Moreover, Atty. Prima Jesusa Quinsayas-Mangelen, the Deputy Regional Prosecutor of the Department of Justice-Regional Prosecution Office XII delivered the third and final session on "The Crimes and Felonies Committed by Public Officers under the Revised Penal Code". In her discussion, she drew attention to the different kinds of offenses under the RPC with the corresponding persons liable for such acts.
Finally, Atty. Viejo concluded the training by highlighting the event's main objective which is to produce CSOs and LGUs who are equally knowledgeable, effective, and capable of policing and combatting graft and corruption in public service.