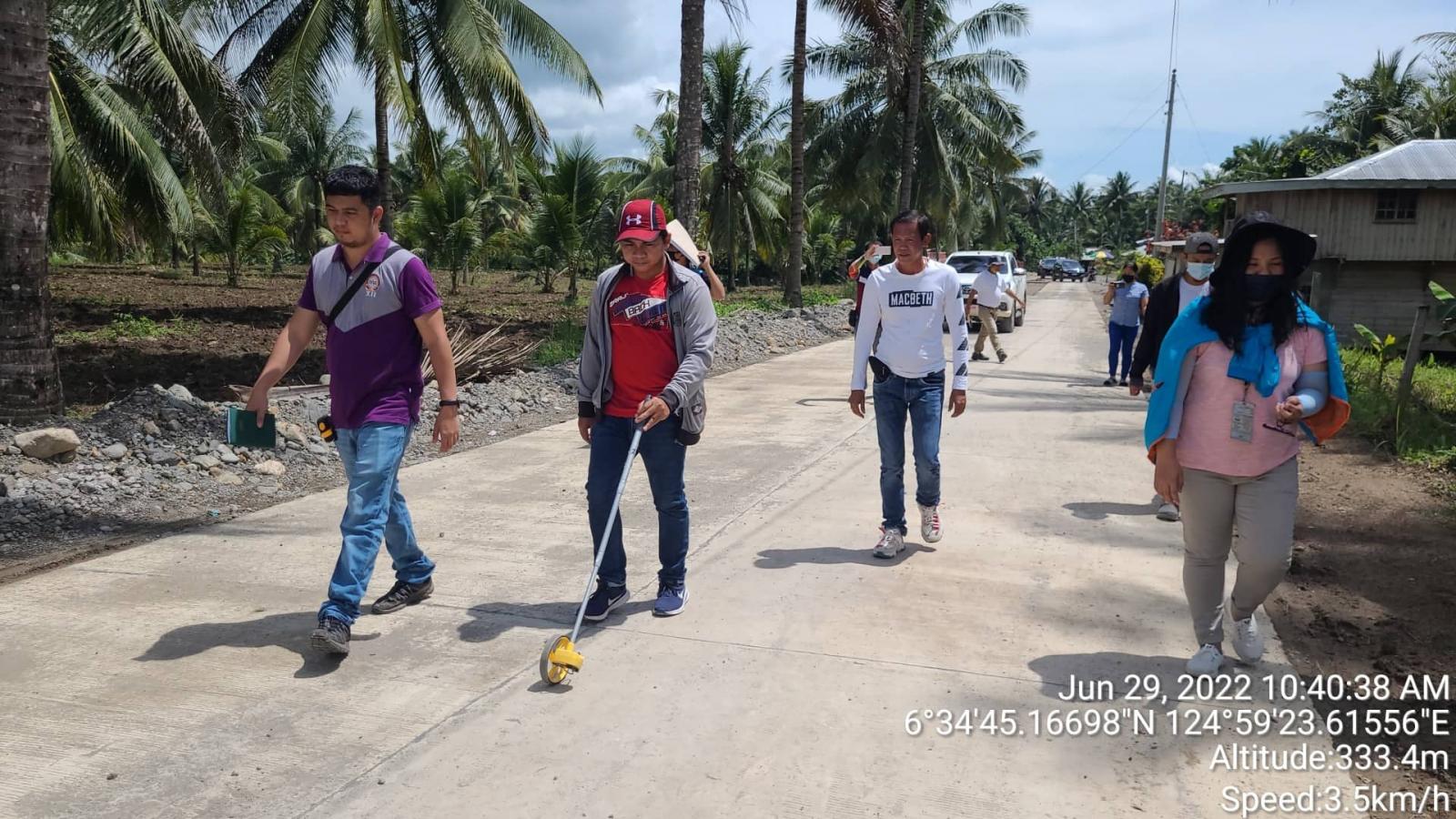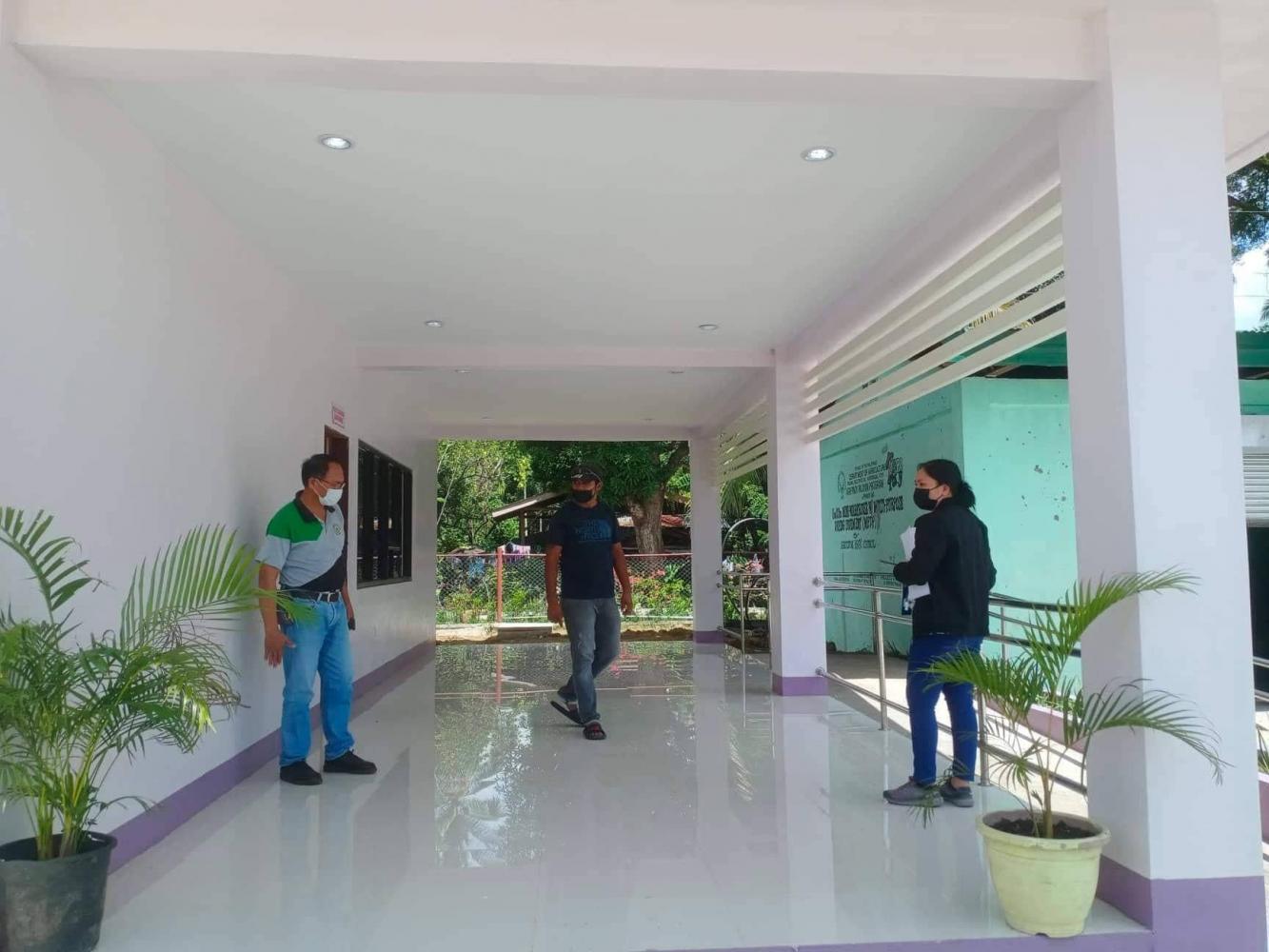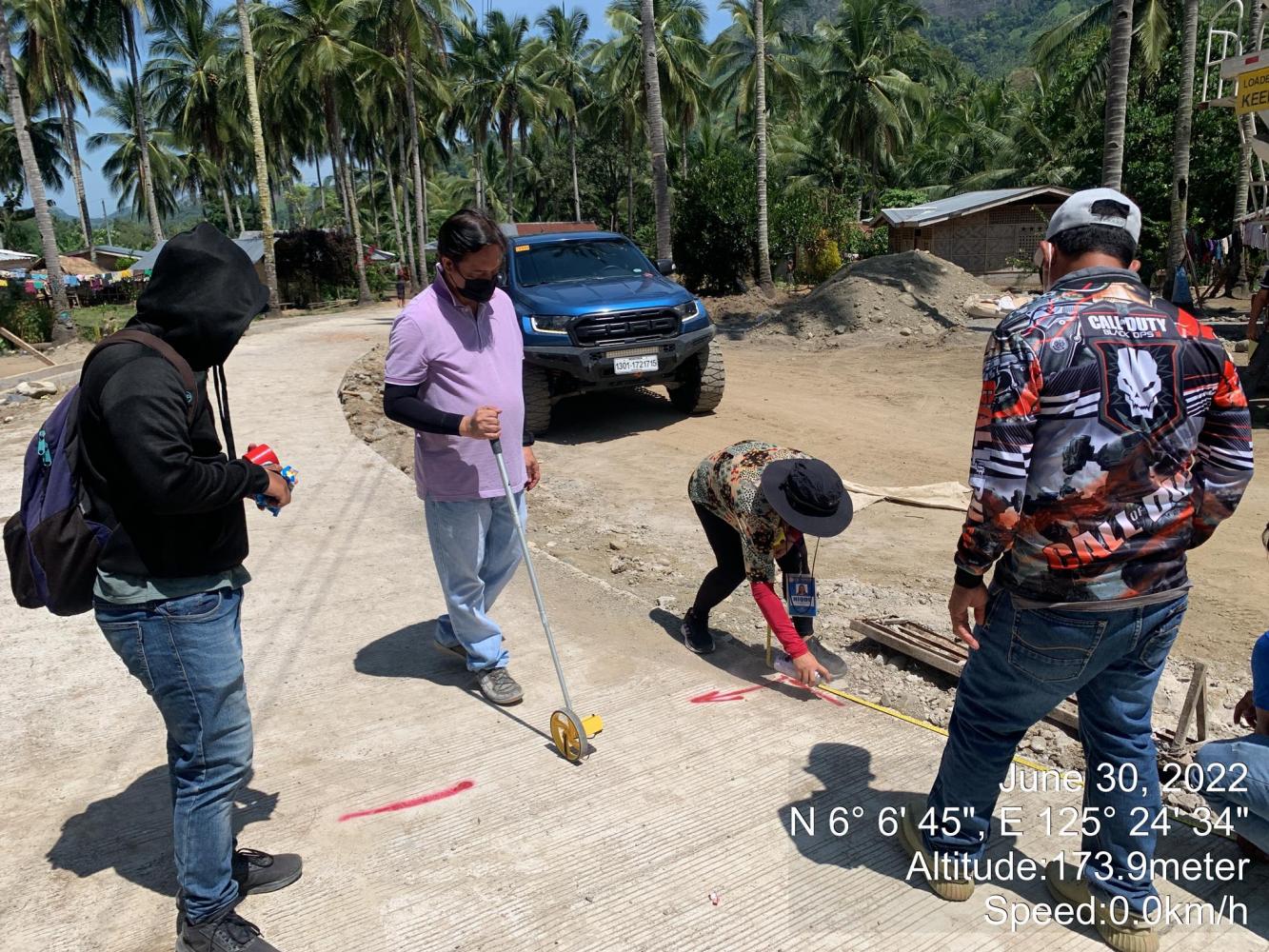 DILG XII's Project Development and Management Unit (PDMU), Regional and Provincial Technical Engineers, together with the Project Evaluation Officers (PEO) conducted a series of monitoring, inspection, site validation and documentation covering the Provinces of Sultan Kudarat, Cotabato and Sarangani from June 28 – 30, 2022.
Various teams of technical engineers and PEOs went to the Municipalities of Kalamansig,     and Columbio, in Sultan Kudarat to conduct final inspections and documentation of the FY 2019 and 2020 Assistance to Municipalities and FY 2021 Support to Barangay Development Program (SBDP) projects while a joint site validation of DILG Rehiyon Dose and the DPWH Region XII was conducted to validate the slope protection of the proposed Farm-to-Market Road project under FY 2021 RAPID Growth Project in Bagumbayan, Sultan Kudarat.
Another team was sent to the municipality of Tulunan in Province of Cotabato to conduct the FY 2019 PMPC Final Acceptance Inspection in the Construction of the Public Cemetery and to assess the Local Road Management Performance of LGU Tulunan.
The same team also conducted the final inspection of the FY 2021 FALGU-financed and completed Barangay Hall/Multi-Purpose Building of Agriculture of Midsayap, assessment on Local Road Management Performance of LGU Midsayap and Project Validation and Inspection of FY 2020 Conditional Matching Grant to Provinces (CMGP) project in LGU Carmen, Province of Cotabato.
A separate team was also sent in Sarangani Province to conduct a three-day monitoring and inspection of FY 2021 Support to Barangay Development Program Farm-to-Market Road Projects in the Municipality of Malapatan.
The monitoring and inspection activities were carried out by the DILG Rehiyon Dose PDMU to "fast track the implementation while ensuring the quality of the projects being implemented in the provinces of Region XII." This is part of the Departments' goal to develop a peaceful, safe, self-reliant and development-directed communities.