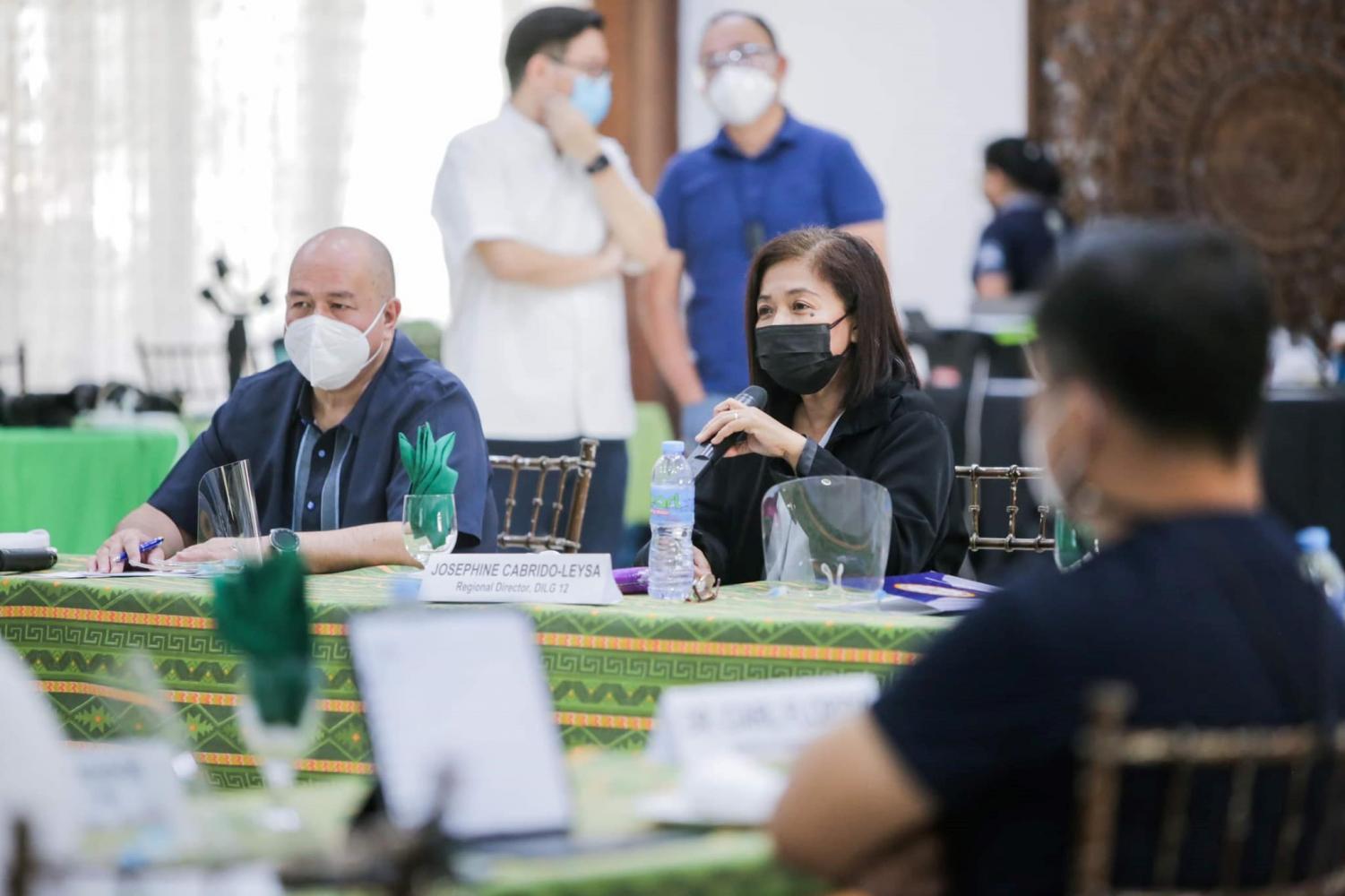 The National Task Force against COVID-19 Chief Implementer Sec. Carlito G. Galvez, Jr., assured the local chief executives of the provincial LGUs of Socsksargen and the city of Gen. Santos of the sufficient volume of Covid-19 vaccine in the coming months.
This was the commitment of Sec. Galvez, also named as the country's vaccine czar, in a recent meeting with Region XII officials as he led of Coordinated Operations to Defeat Epidemic (CODE) Team in their visit to Gen. Santos City. He clarified that the distribution of the vaccines will be 'equitable' and will not be based on 'performance' or how an LGU could speed up its vaccination scheme.
DILG XII Josephine Cabrido-Leysa, CESO III, and DOH XII RD Aristides Concepcion-Tan joined South Cotabato Governor Reynaldo S. Tamayo and Gen. Santos City Mayor Ronnel C. Rivera in the meeting venue at Mt. Sabrina Panoramic View and Resort, while other attendees joined online in compliance to the restrictions in the number of participants that are allowed for gatherings.
The vaccination program is "urgent" and Gen. Santos City is on the "priority list," according to Se. Galvez, but he emphasized that a roll-out will soon be expanded to the neighboring municipalities and cities. He further explained that being the economic hub of the Region, Gen. Santos is a convergence area, which makes it vulnerable as a 'collector' or a 'distributor' of the virus.
Sec. Galvez highlighted the "significant role of the local government units in defeating COVID-19" which is as important as that of the national government. He has earlier called on the LGUs to also prioritize putting up their cold chain facilities so that they will have the capability to store the promised millions of doses of vaccine per month.
 "We are looking forward to receiving 20 million vaccines from Moderna, 40 million doses of Pfizer and Sputnik," Galvez said.  These vaccine brands require lower storage temperature and the lack of cold chain facilities could affect the distribution to the communities.
Meanwhile, the vaccine czar pledged an additional 50,830 doses of Covid vaccine for South Cotabato, 28,850 for Sarangani, 47, 000 for Cotabato Province and 24, 090 for Gen. Santos City, among others.
Towards the closing part of the meeting, Galvez expressed willingness to be back in the Region and he committed to be available even through teleconferences to be conducted by the regional bodies like the RIATF.