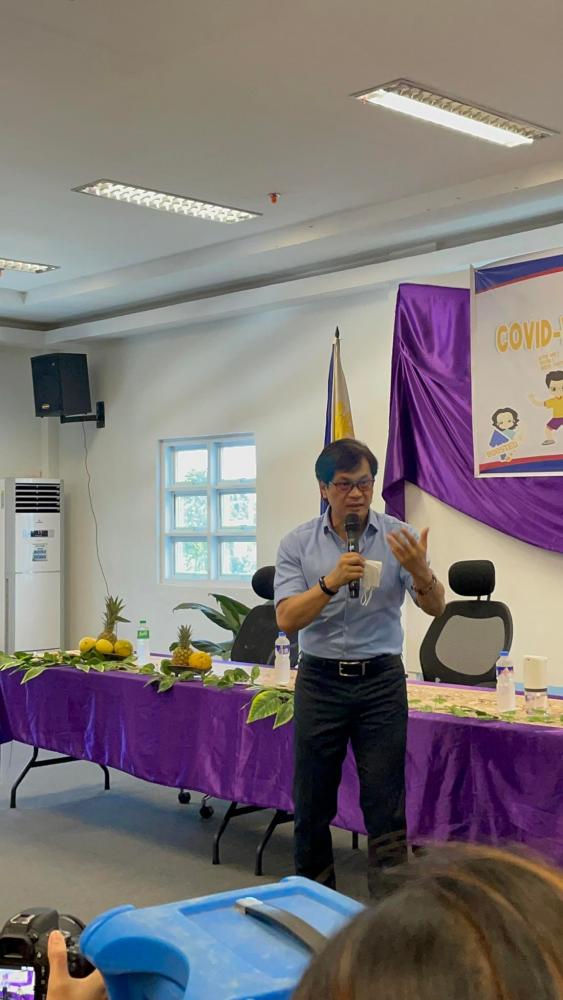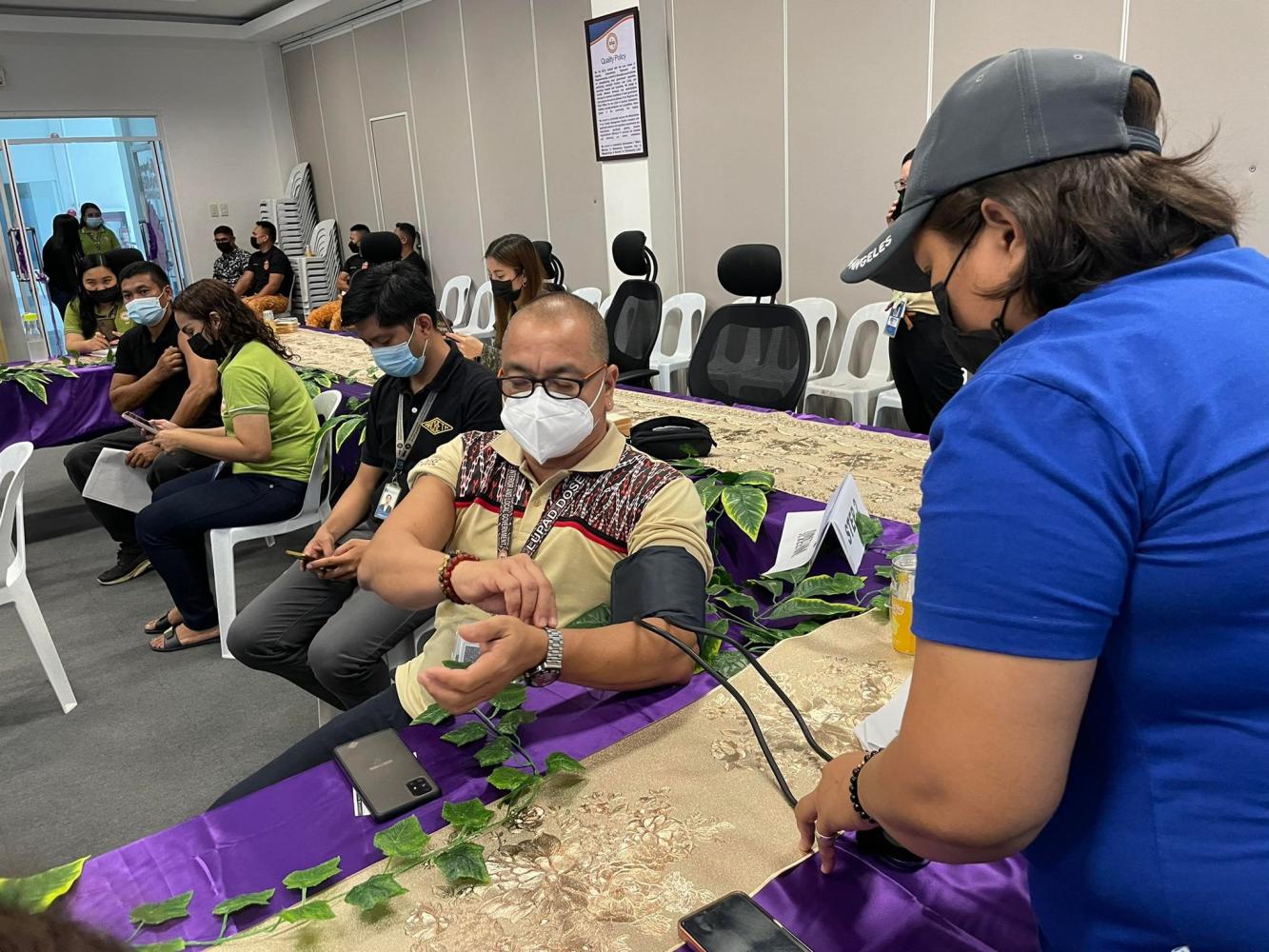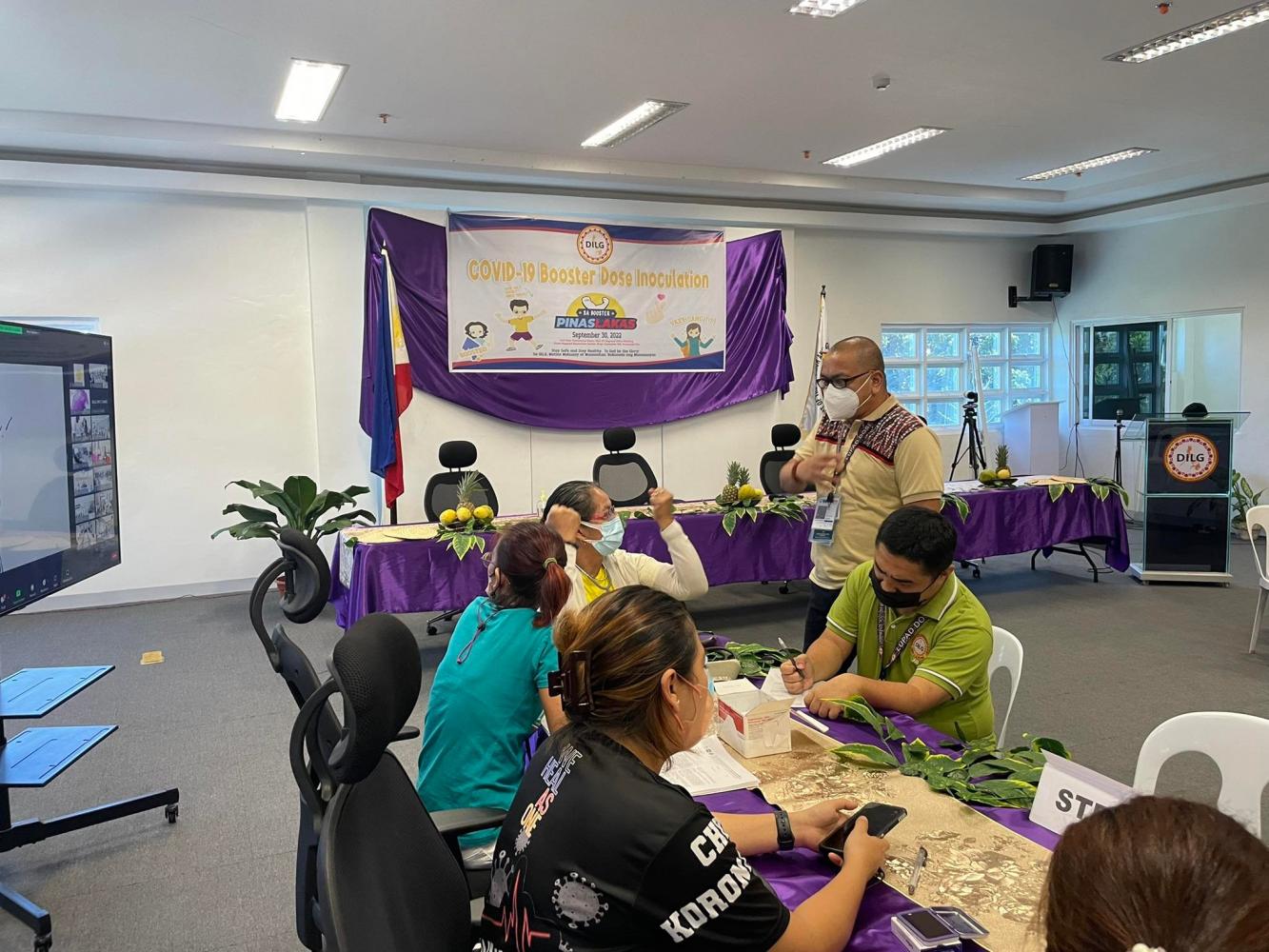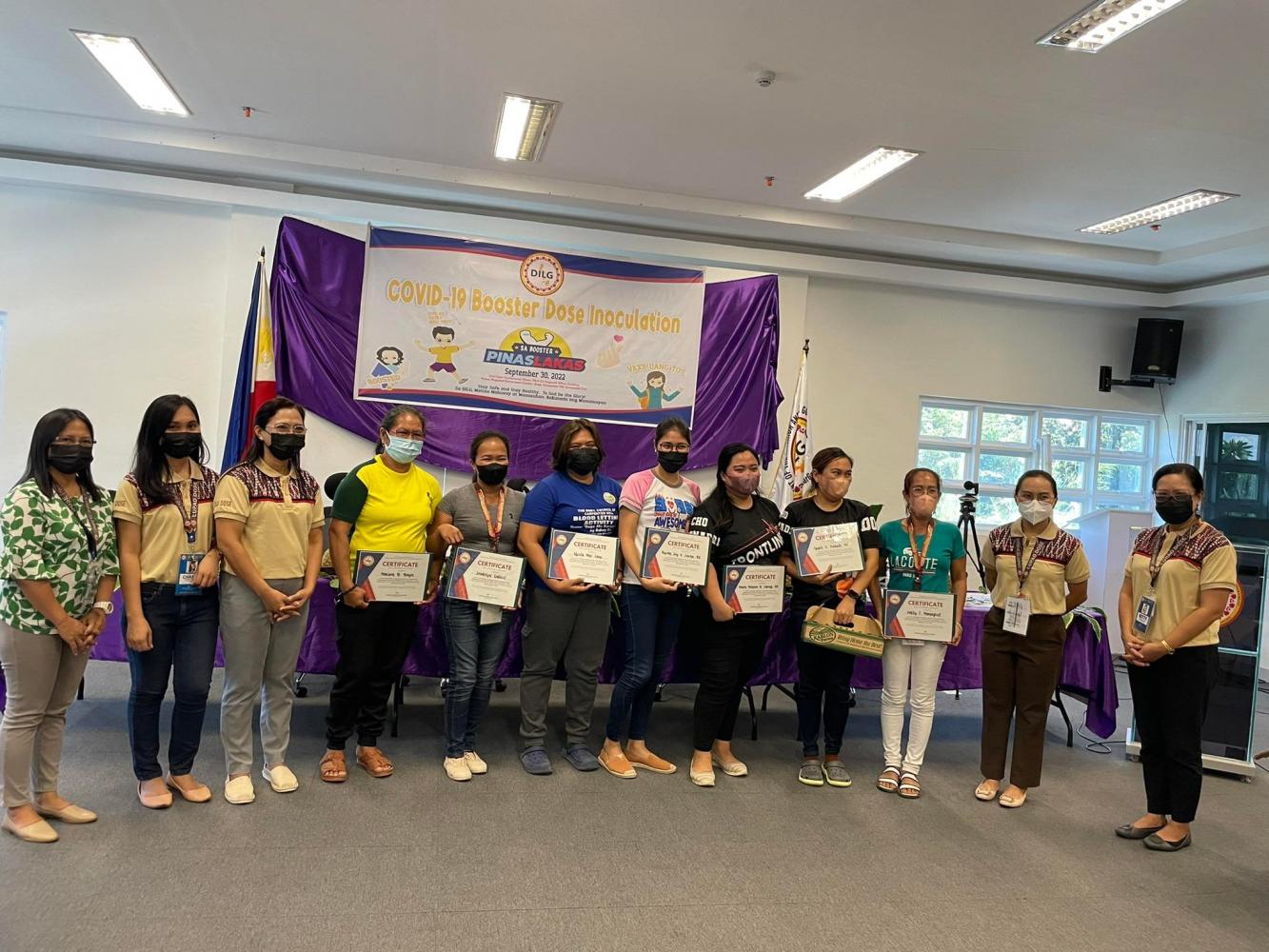 DILG Rehiyon Dose had a special version of the simultaneous Covid-19 Booster Dose Inoculation Nationwide with the presence of Sec. Benjamin C. Abalos, Jr, who was in Koronadal City for the League of Provinces of the Philippines convention. The inoculation activity was telecast via Zoom and Facebook live and all field offices were able to view their counterparts in other regions as they injected the booster shots to their clients.
The simultaneous booster inoculation aims to ensure that all personnel of DILG, as well as their families and friends, are further protected against Covid-19. DILG Dose personnel and their family members received Pfizer Booster which was administered by the representatives from the Department of Health, Regional Office XII.
Secretary Abalos came to Koronadal City onboard a chartered helicopter from Cagayan de Oro City and he was welcomed by the Regional Execom headed by Regional Director Josephine Cabrido-Leysa, CESO III. "We asked our Secretary to join us today and we are so glad he was able to make here at the Regional Office, despite his loaded schedule with the governors today," RD Leysa said.
During the inoculation, the Secretary Abalos came to be an eyewitnesses as Director Anna Liza F. Bonagua, the Bureau of Local Government Development (BLGCD) received her booster shot, along with the others who were queued up.
The Secretary then delivered his message of thanks to all the DILG Rehiyon Dose personnel and staff for supporting the booster campaign while calling on those who are eligible to get their booster shots on that day. He also encouraged everyone to continue our fight against illegal drugs, which continue to be a menace to the society.
The Secretary and his entourage, together with RD Leysa and members of the Execom, left after a quick photo opportunity with the whole DILG Rehiyon Dose family so catch up with the ongoing LPP activity in a hotel close to the regional center.
In behalf of RD Leysa, Atty. Michelle Anne P. Viejo, Chief of Staff, emphasized the need to get the booster shots. "Viruses are constantly changing to create new types of variants, thus there is a need to get this boosters. Sabay-sabay nating puksain ang COVID-19", Atty. Viejo added.
At the end of the campaign, 52 people have been inoculated for their 2nd booster shot.