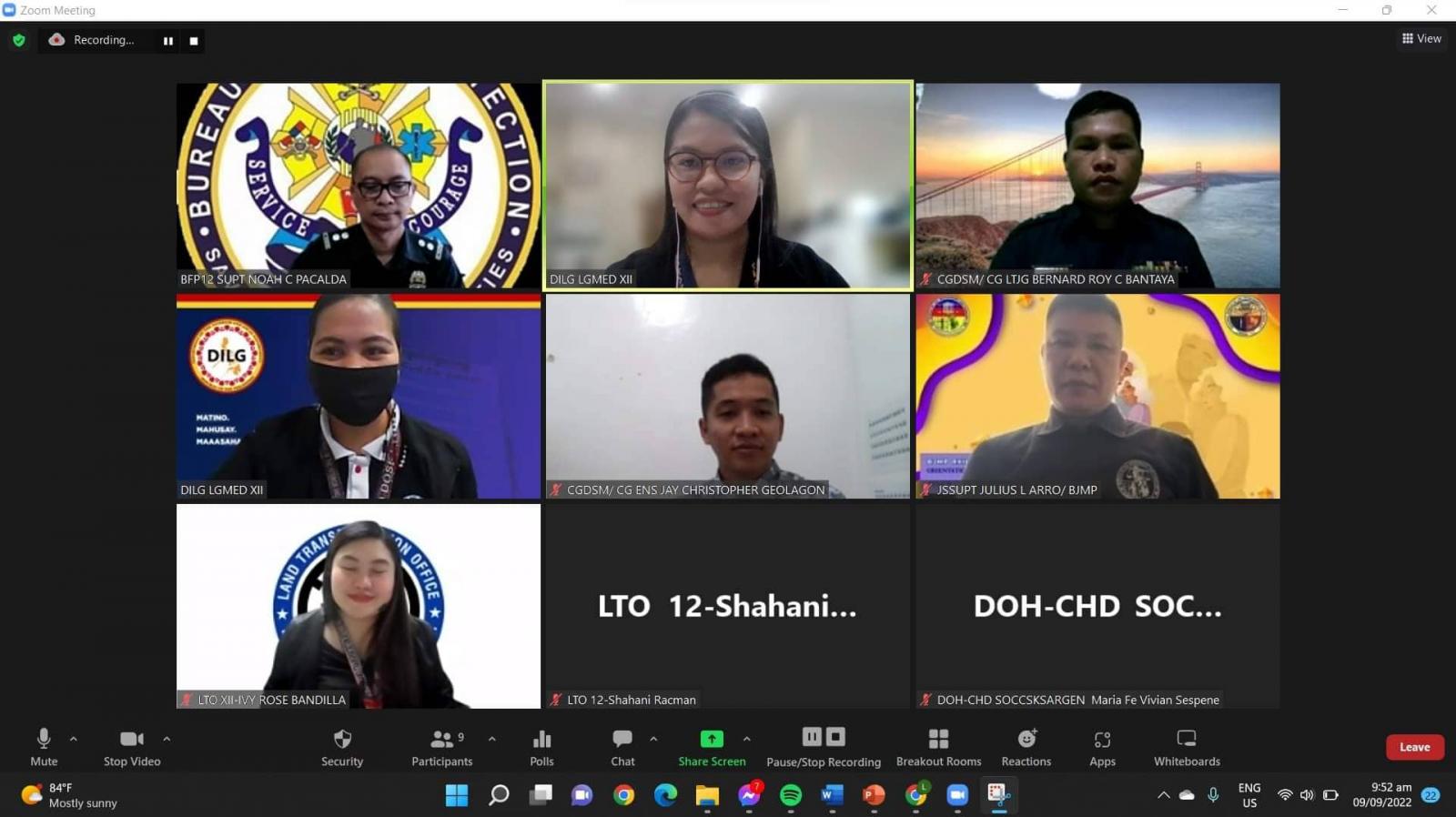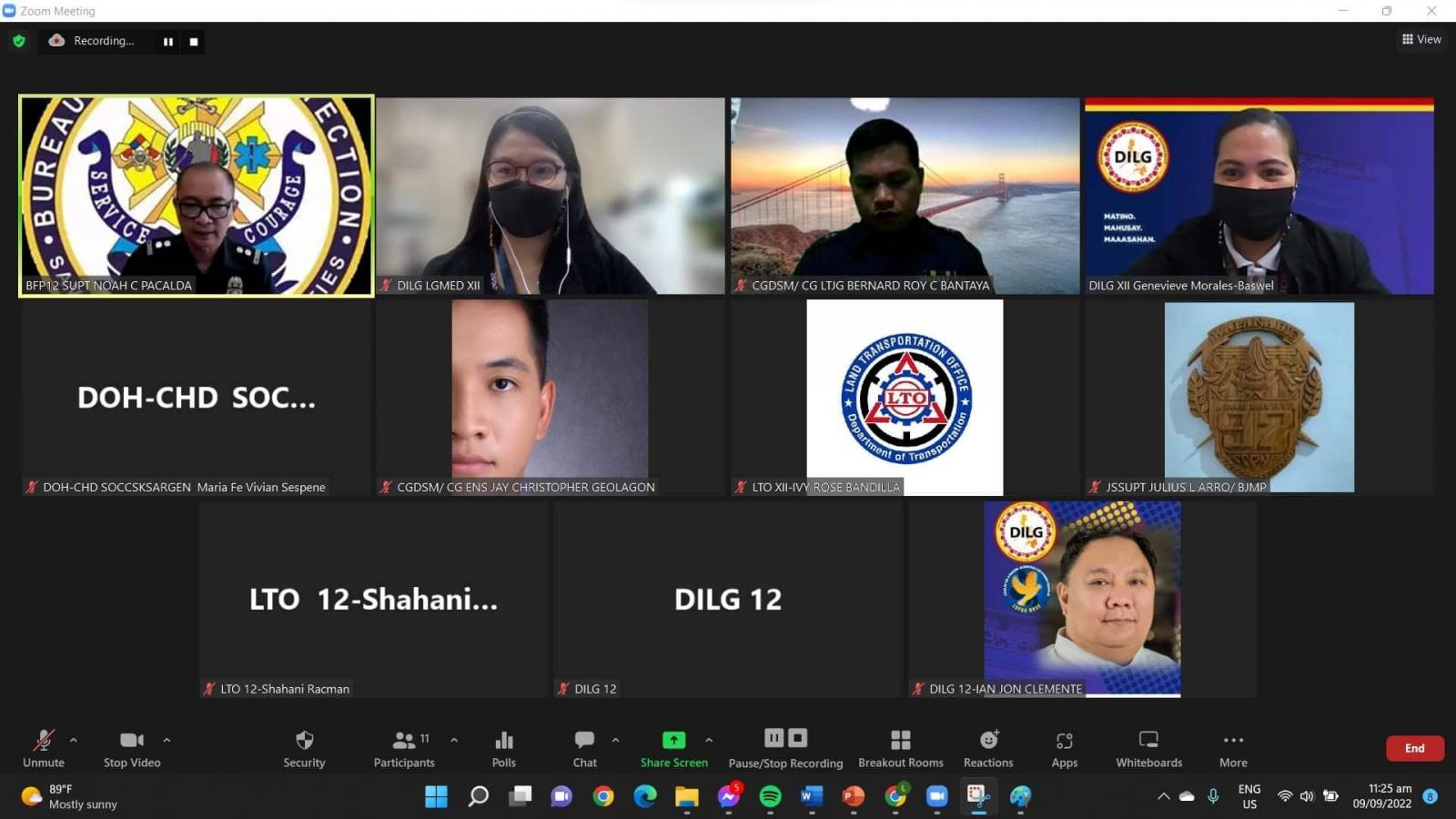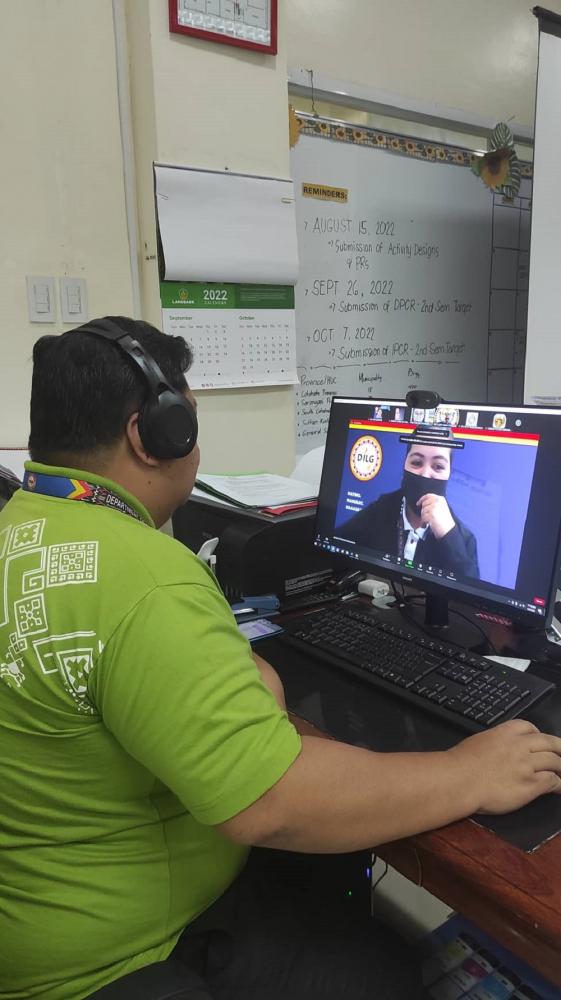 The establishment of a substation at the Prime Government Center in Brgy. Carpenter Hill became one of the topics of discussion during the meeting of the Special Action Committee on Public Safety, one of the committees under the Regional Peace and Order Council XII (RPOC XII).
The meeting was conducted on September 9, 2022 thru the Zoom platform and it was presided over by Supt. Noah Pacalda, DRDO of BFP XII. In attendance were the representatives of various government agencies namely; JSSupt Julius L Arro, ARDA of BJMP XII, Dr. Maria Fe Sespeñe of DOH XII, and LTJG Bernard Roy C. Bantaya of Philippine Coast Guard, Atty. Shahani Racman and Ms. Ivy Rose Bandilla of LTO XII.
DILG Rehiyon Dose's Local Government Monitoring and Evaluation Division (LGMED) Team which was headed by Assistant Division Chief/ LGOO VII Ian Jon S. Clemente served as the secretariat. During the course of the meeting, each member agency presented their agency's accomplishments which addressed various public safety concerns.
At the end of the meeting, the SAC recommended that one of the important items, which is the establishment of Community Fire Auxiliary Groups (CFAGs) in every barangay, will be presented to the Regional Peace and Order Council during its regular meeting to garner support which could lead to the crafting of a resolution that would help materialize the said proposal.