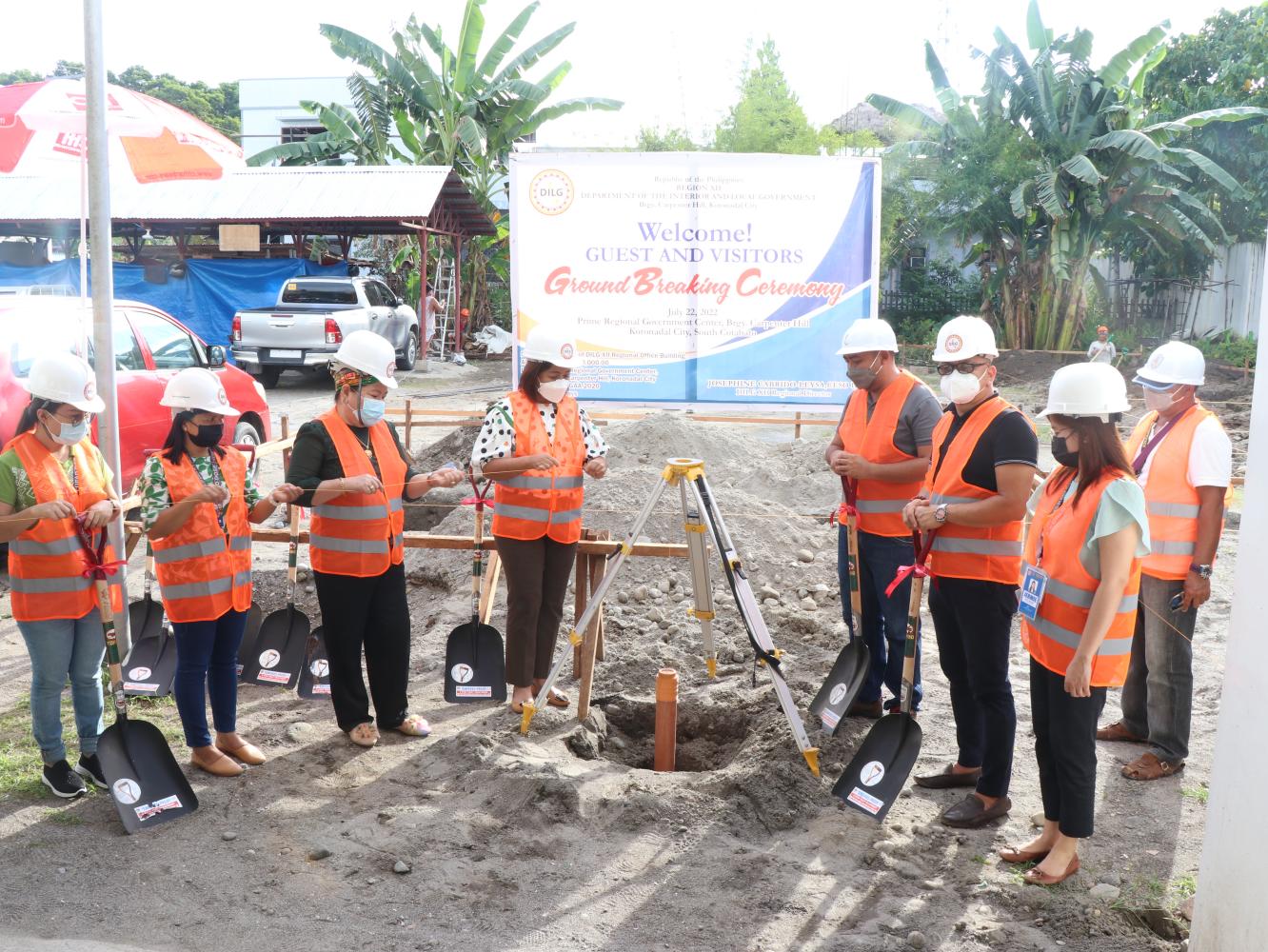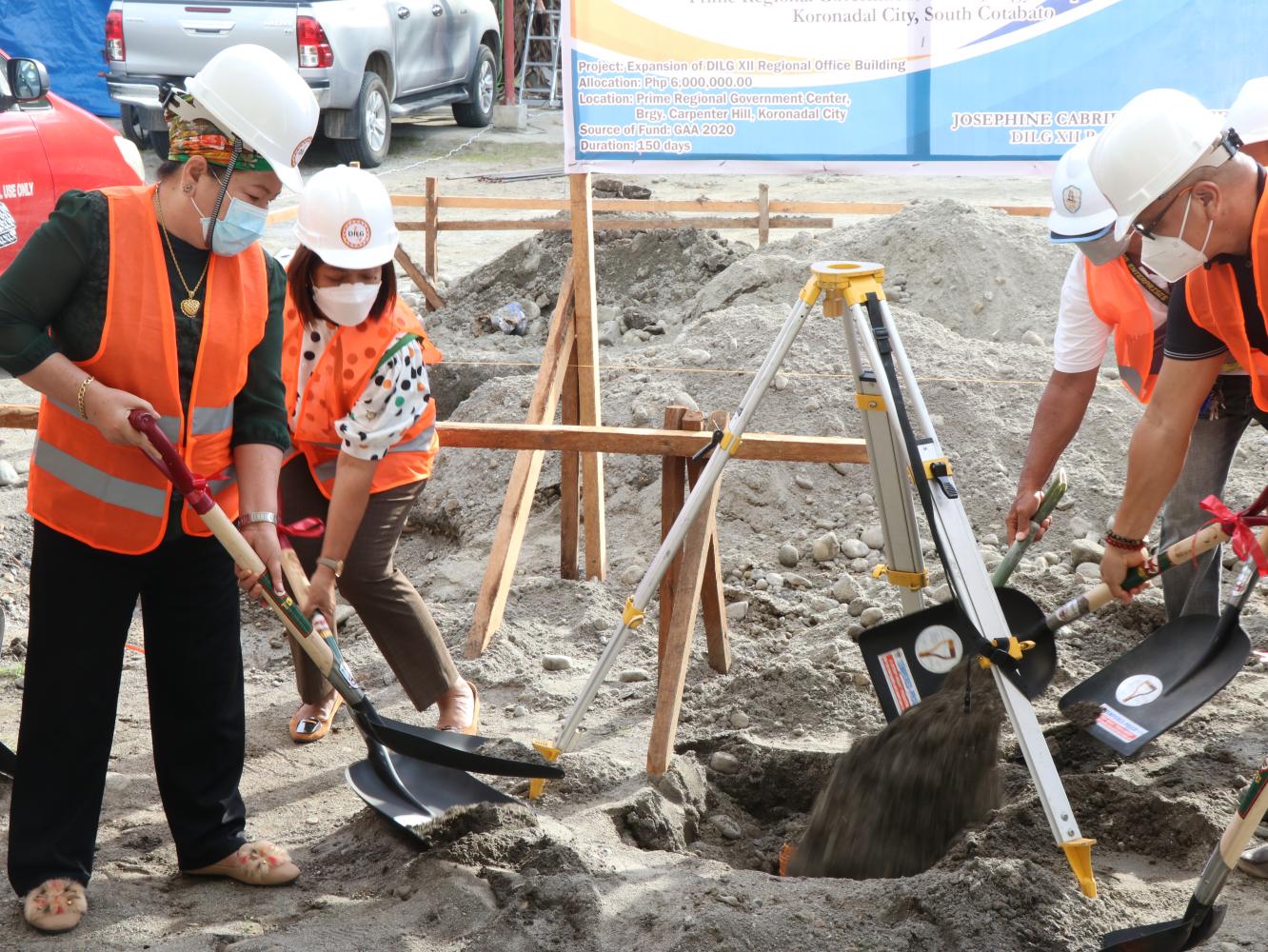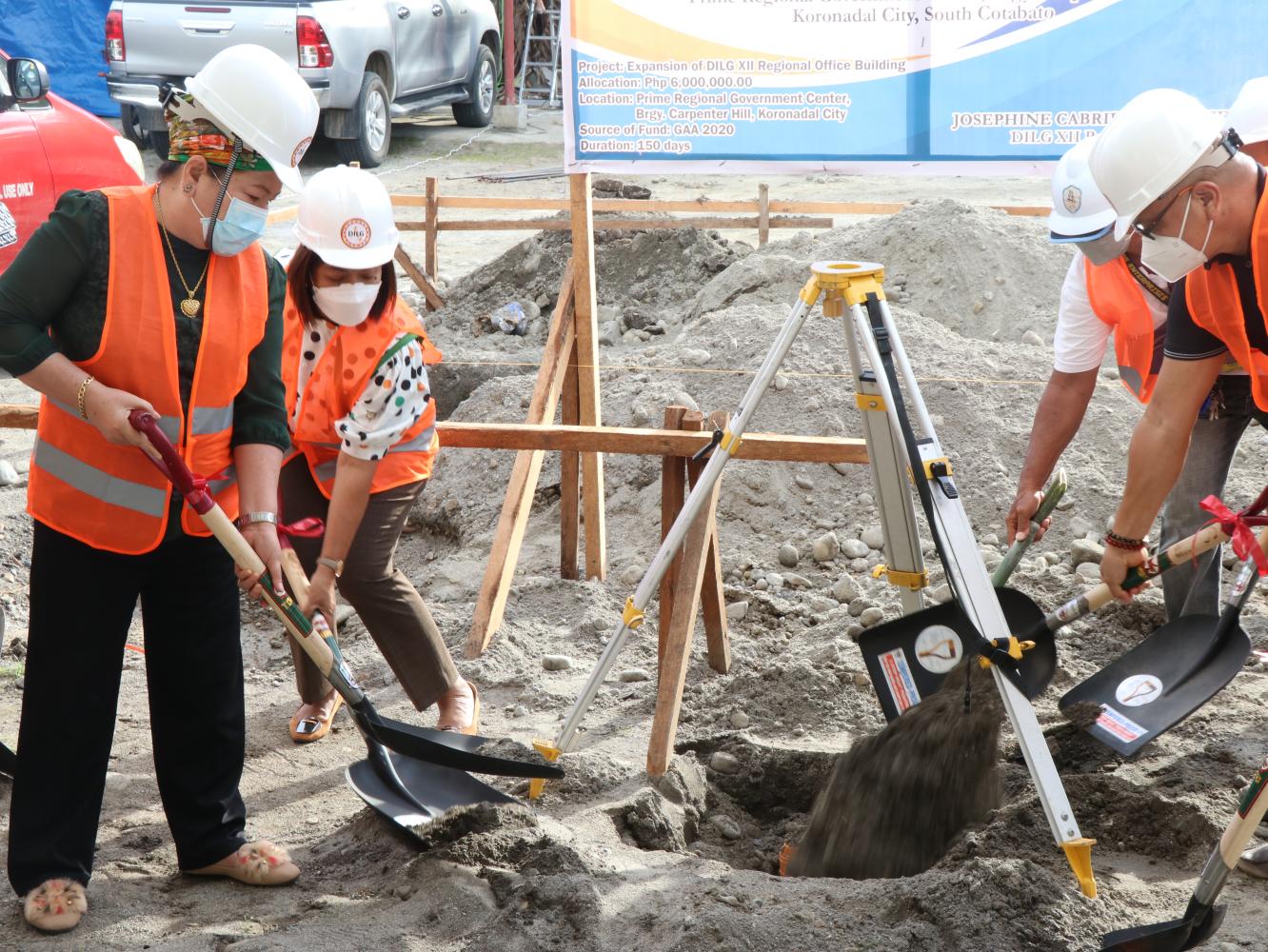 DILG Dose Regional Director Josephine Cabrido-Leysa, CESO III, together with the members of the Regional Executive Committee, led the ceremonial groundbreaking ceremony last July 22, 2022 as the building project gets a green light to start its construction.
The new building amounting to PHP 6,000,000.00 is a two-storey office building which features a garage on the ground floor and an ample office space area on the second floor.
In her message, RD Leysa thanked the DILG Central Office for responding to the needs of the regional offices, especially in Region XII. She challenged the project contractor PASE Construction, which was represented by Mr. Marvin Gumbao, to ensure that the building is 'built according to plan and finished ahead of or on the scheduled completion date'.
"It all starts with a dream, and it pays to have one. My challenge for us all, as with all the other projects we have built and turned-over to the recipient LGUs, is to take care of this project," RD Leysa said. She also thanked the DILG-Central Office top management for the support they give to the field offices. Aside from the regional office expansion, some provincial offices were also given the go signal to proceed with the construction of their own office building.
Meanwhile, in behalf of the PASE Construction, Mr. Marvin Gumbao thanked the department for trusting them and he committed to finish the said project with quality within the given project duration. He pledged to be 'flexible in the event there are adjustments or variations with the Program of Works (POWs)'.
PASE Construction received the Notice to Proceed (NTP) on July 13, 2022, with the project duration of 150 calendar days. Its target completion date is December 10, 2022.