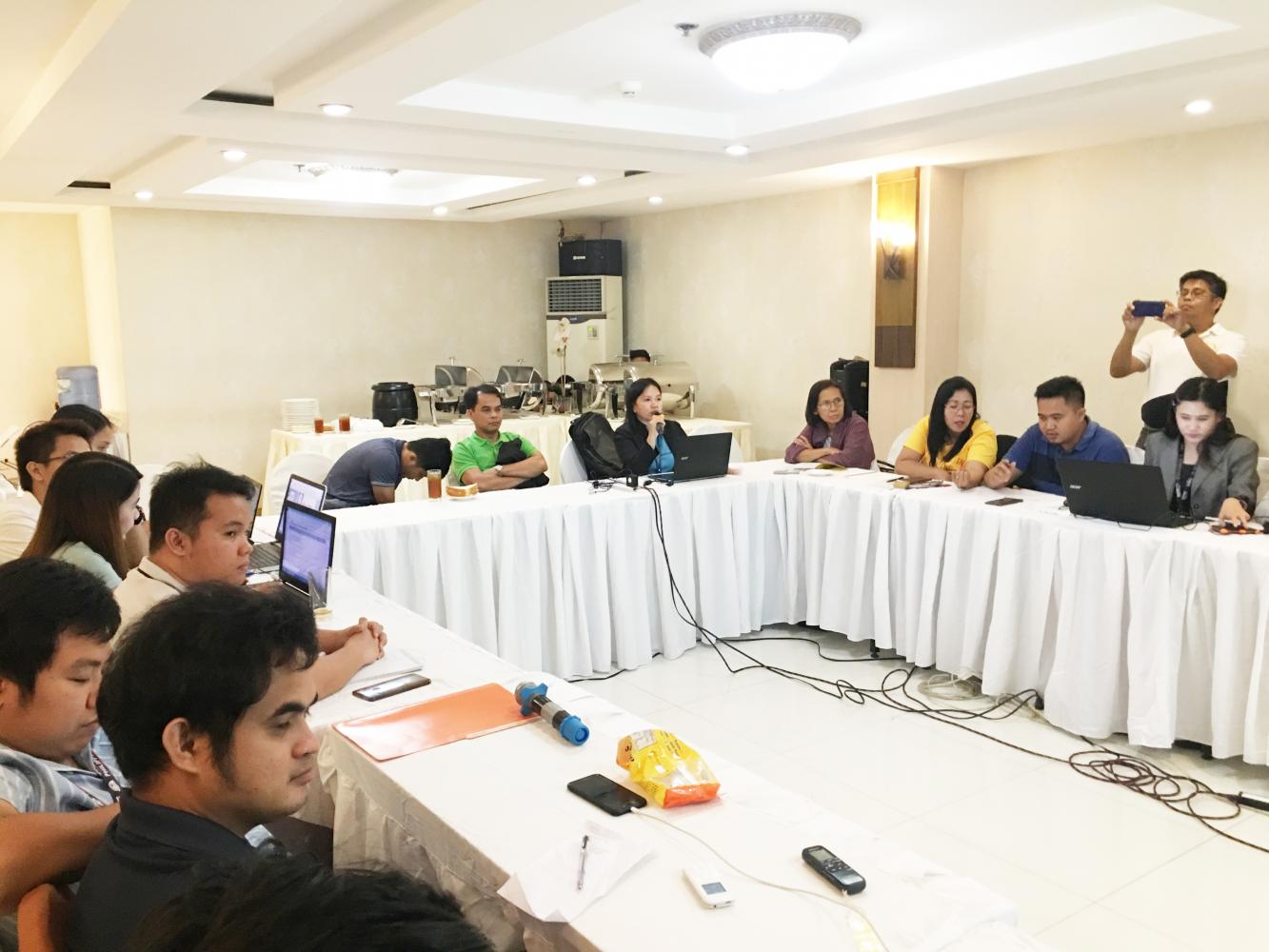 The DILG-RO XII, with its aim of fast-tracking the submission of reports and status updates on Performance Challenge Funds (PCF) Projects in Region XII, conducted a training workshop on PCF Website Encoding, spearheaded by its Project Development and Management Unit (PDMU). The said workshop was held at FB Hotel in Koronadal City last June 3 2019 and in attendance were the PCF focal persons from the four (4) provinces in the Region.
Engr. Mhelphil Jay T. Bordios, PCF Focal Person, led the participants on the discussion wherein he first introduced the PCF Website to the participants. In the process, he was able to guide the workshop attendees on how to upload data for the said website. Engr. Bordios also provided the preset schedule for the uploading of status of the project implementation every month, which should not be later than the 5th day of the ensuing month.
The participants were given the chance to get familiarize the nature of the website during the hands-on session of their activity. The PCF Website is designed to hasten the submission of physical and financial reports from every LGU and most of all, to promote transparency and encourage active CSO participation and the general public.