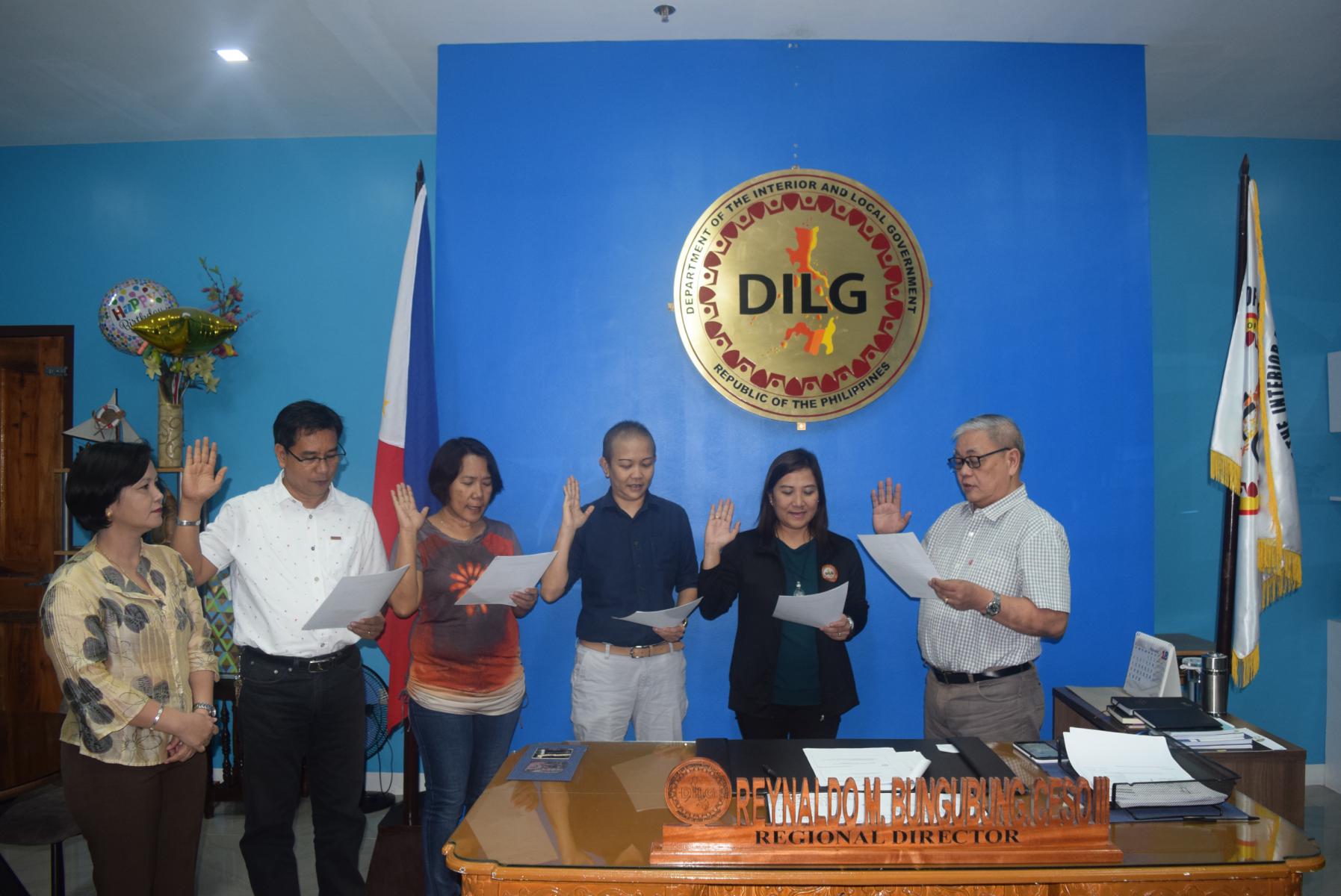 Four (4) DILG 12 field officers participated in an oath-taking ceremony administered by Regional Director Reynaldo M. Bungubung, CESO IV on February 9, 2018 at the Regional Office Conference Room.
The following field officers are now officially sworn into LGOO VII positions:
Aurora  Andrea G. De Pedro – OIC Provincial Director, DILG South Cotabato;
Inecita C. Kionisala – CLGOO, DILG Kidapawan City, Cotabato
Engr. Samuel M. Camaganacan – Outcome Manager, DILG Sultan Kudarat; and
Annalyn S. Doceo – Outcome Manager, DILG Sarangani Province.
Such is the result of the implementation of the reclassification of LGOO VI positions into LGOO VII positions embodied in the DILG Circular 2018-06 guidelines.
Said oath-taking ceremony was witnessed by Assistant Regional Director Lailyn A. Ortiz, CESE and the division chiefs of the regional office operating units.
"I congratulate them for their much deserved career advancement and may they serve and uphold the Department's mandate as well as tirelessly deliver outcomes signifying the DILG 12 quality policy," said Regional Director Bungubung during the ceremony.