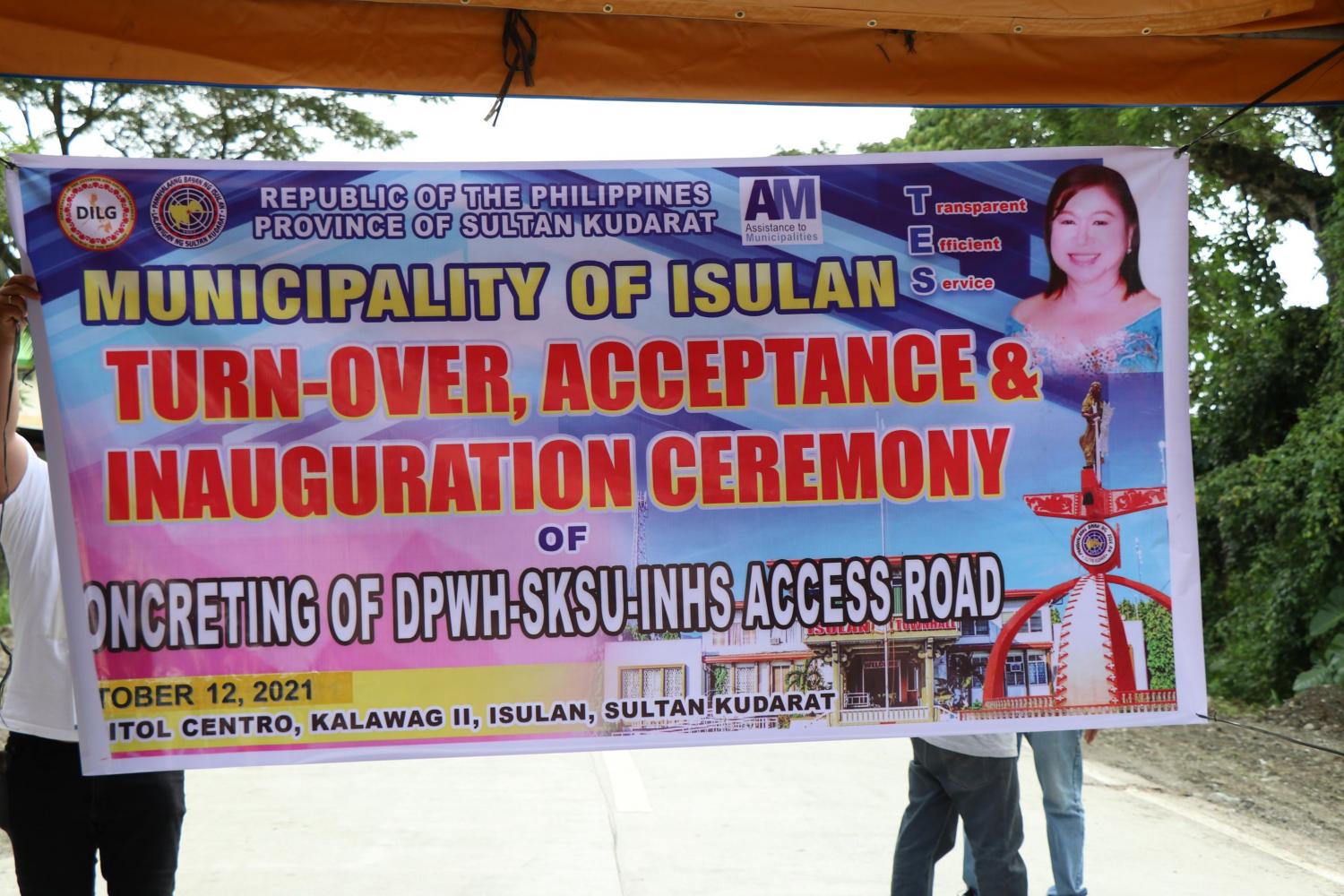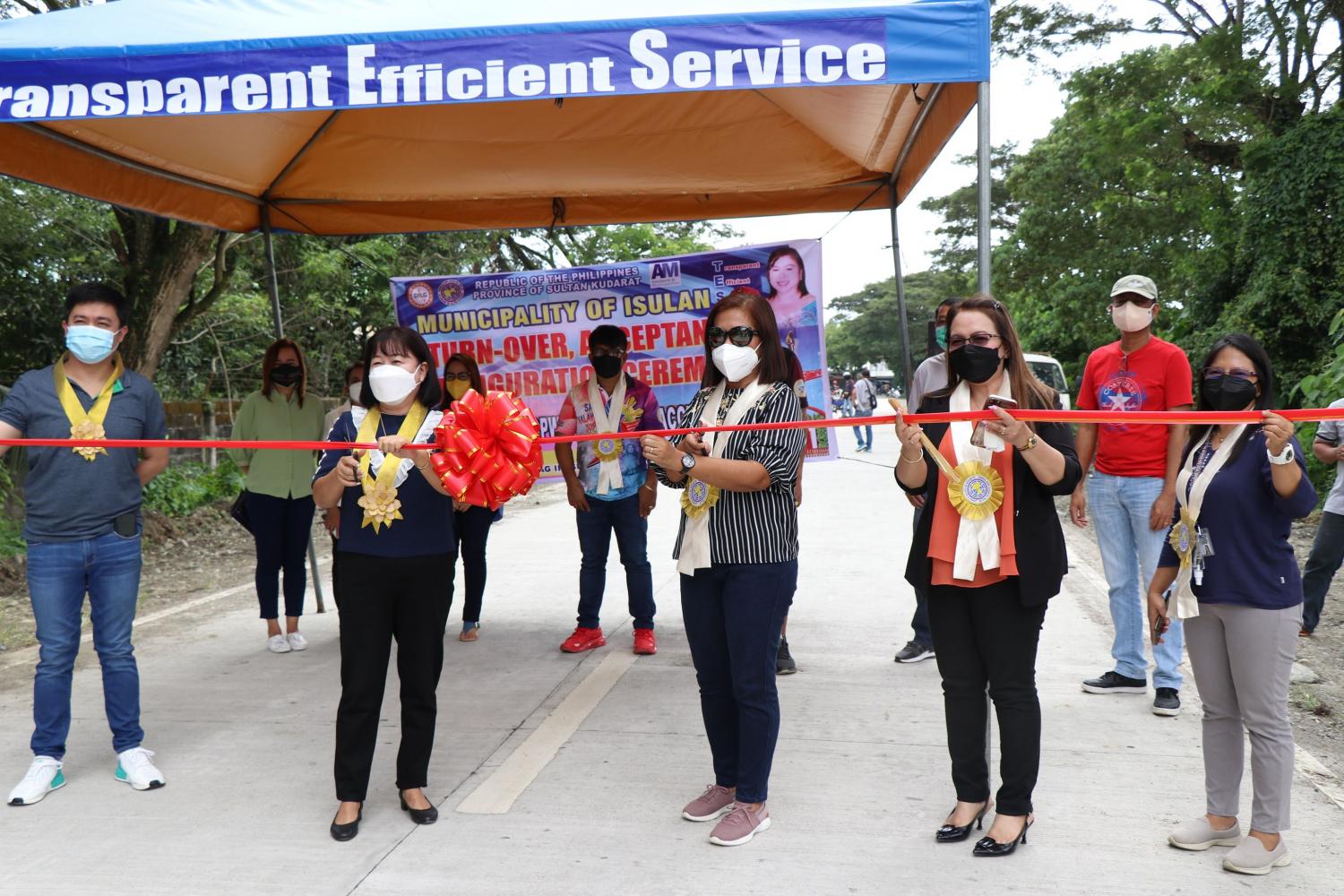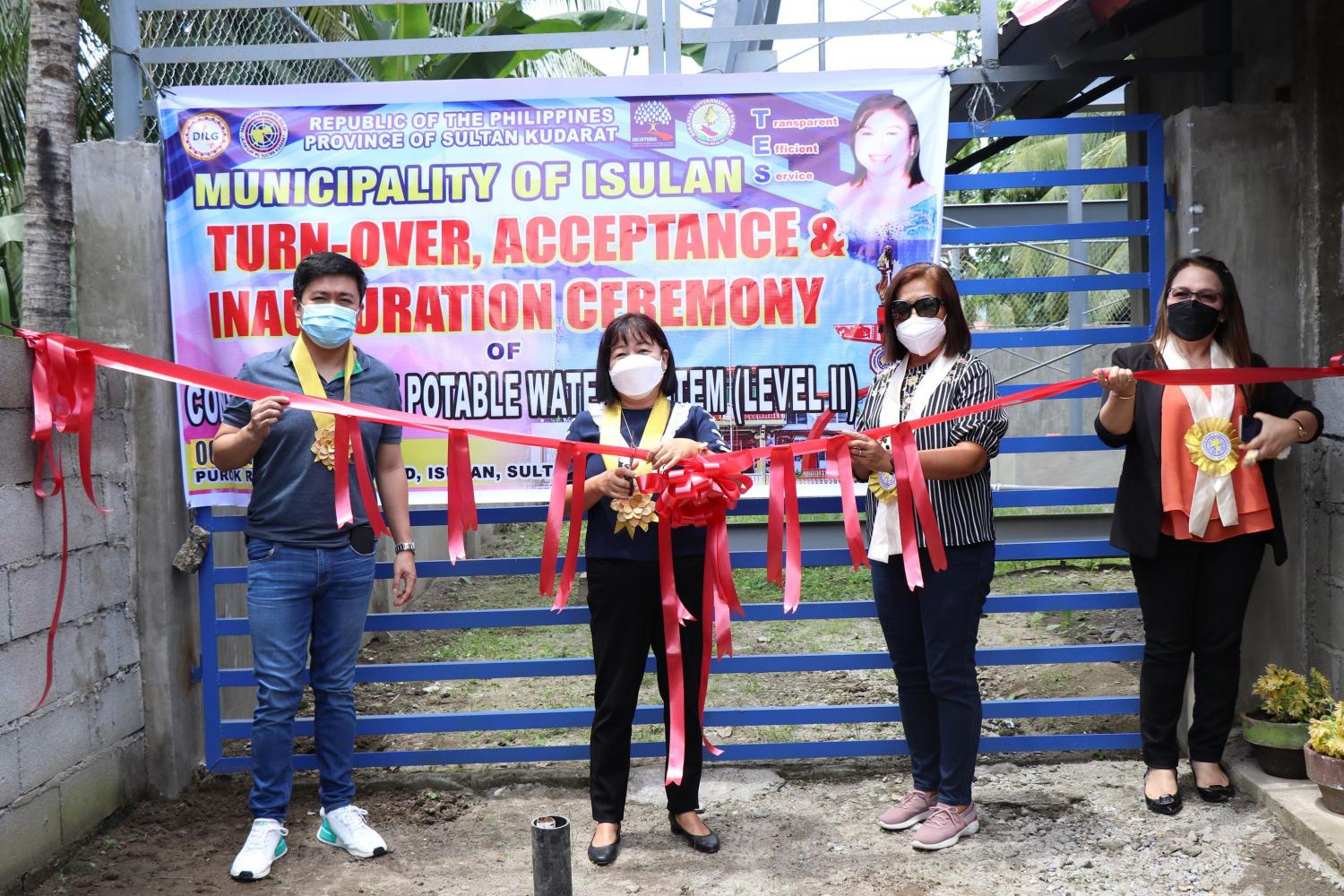 "…These projects are testaments… of the LGUs commitment to the people of Isulan…"
This was how Isulan Mayor Marites K. Pallasigue described the projects from DILG XII amounting to P23.1-million as they were turned over to the LGU last October 12, 2021.
Barangay Kalawag I was a recipient of one (1) road concreting project while two (2) other road projects were received by Barangay Kalawag II. Two other barangays, namely, Sampao and Bambad, were both recipients of a water supply system projects.
In her speech, as she presented all five (5) projects to her constituents, Mayor Pallasigue shared her appreciation for the continued support given by DILG XII to LGU Isulan. The support which the Department extended enabled and allowed Isulan to be capacitated enough to deliver numerous other projects which helped boost the local economy, increased safety, and ensured sustainability of such projects for the benefit of the citizenry. As a result, Isulan LGU received the 'Best Implementor Award' under the SUBAYBAYAN category in the recent Knowledge Forum 2021 which was hosted by DILG XII.
In her message, RD Josephine Cabrido-Leysa, CESO III, congratulated the beneficiaries of each barangay as they formally received the said multi-million projects which were financed by the Department under the Assistance to Municipalities (AM) and SALINTUBIG Programs.
"Ang hangyo lang sang DILG XII sa mga pumuluyo is for you to take care of the projects nga ginhatag sa inyo," the Director stated in the local dialect. She has always been consistent in reminding the recipients to take care of all the DILG-funded projects so "that the future generations will benefit from them."
RD Leysa and Mayor Pallasigue were also joined by DILG Provincial Director Margarita H. Baynosa, MPA, DILG-PDMU Chief Herminia S. Ontoy, the rest of the Isulan LGU representatives, and the recipient Punong Barangays.
The keys of responsibilities were also given to the punong barangays and the rest of the members of the barangay councils of Bambad and Bantac which signaled their assumption as stewards and caretakers of the water system facilities.
The rest of the community also became witnesses to the formal turning of the gate valves of the water reservoir as proof that the water facilities are functional and ready to supply the daily water needs of the community.