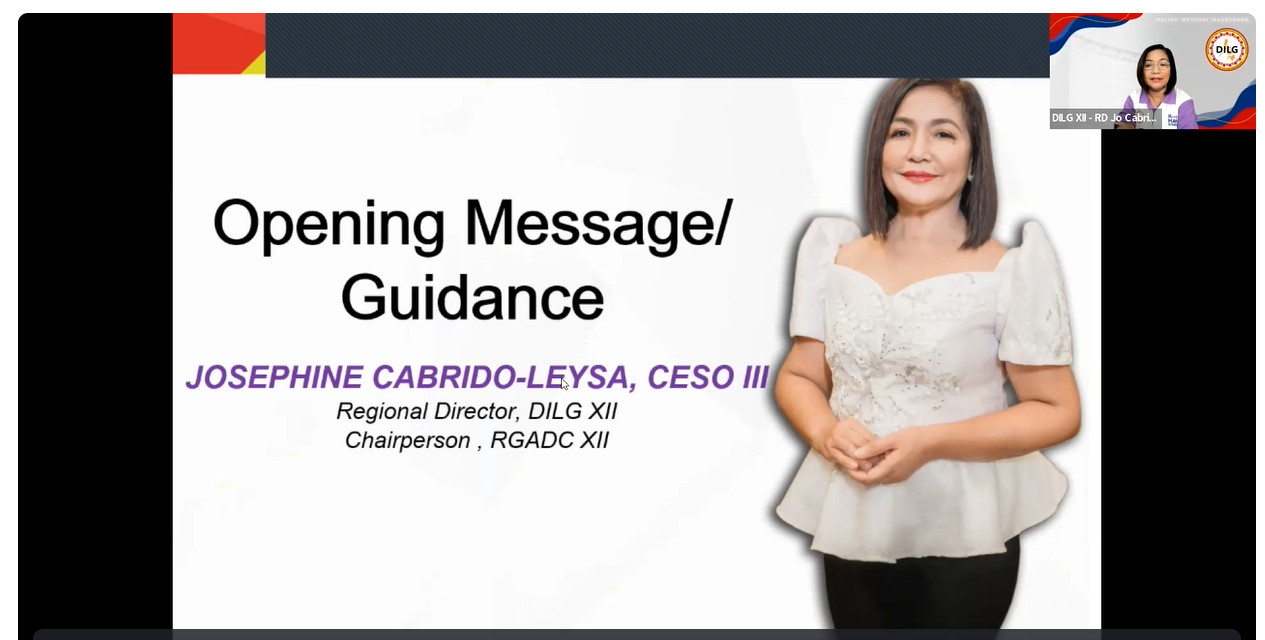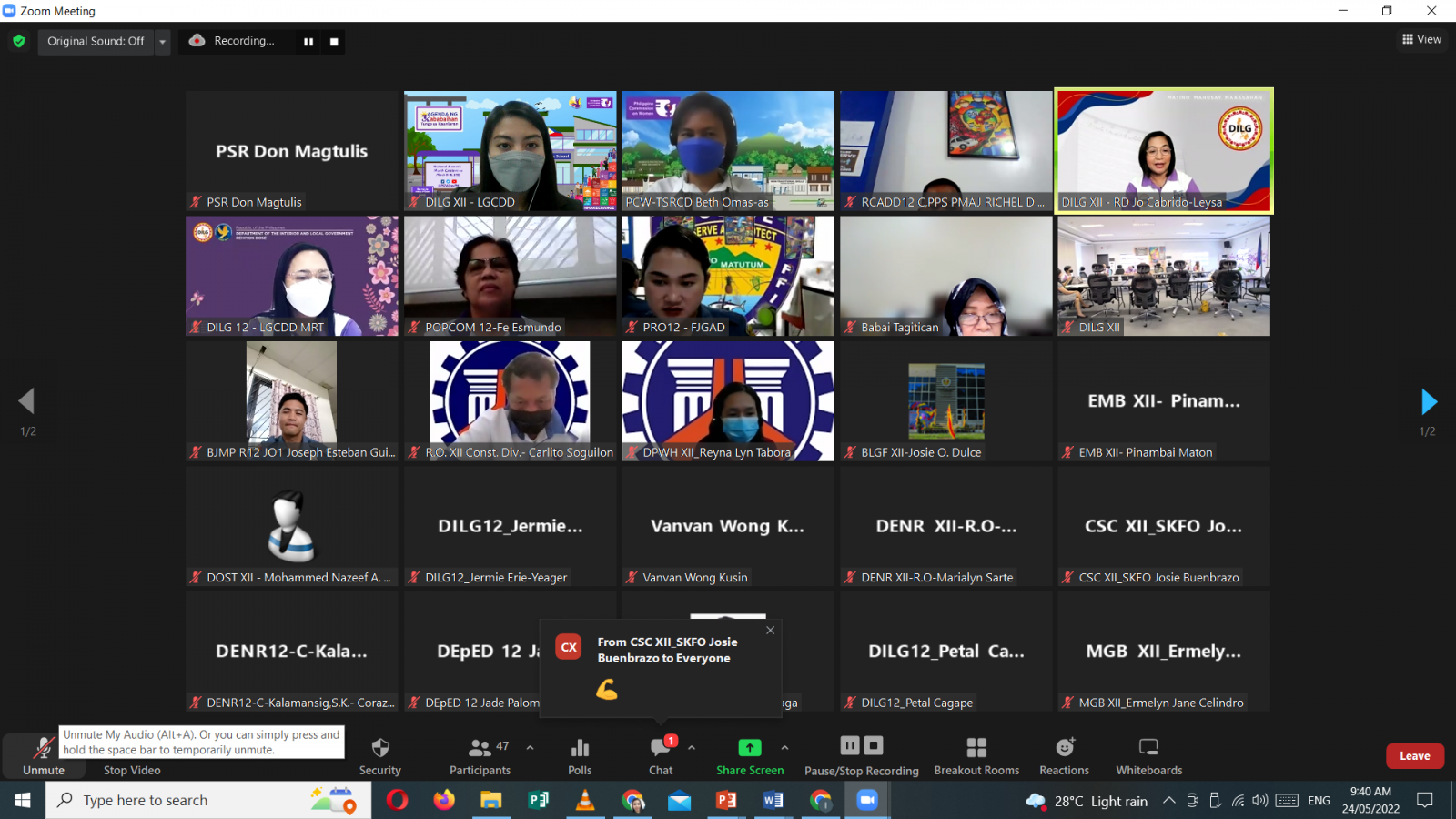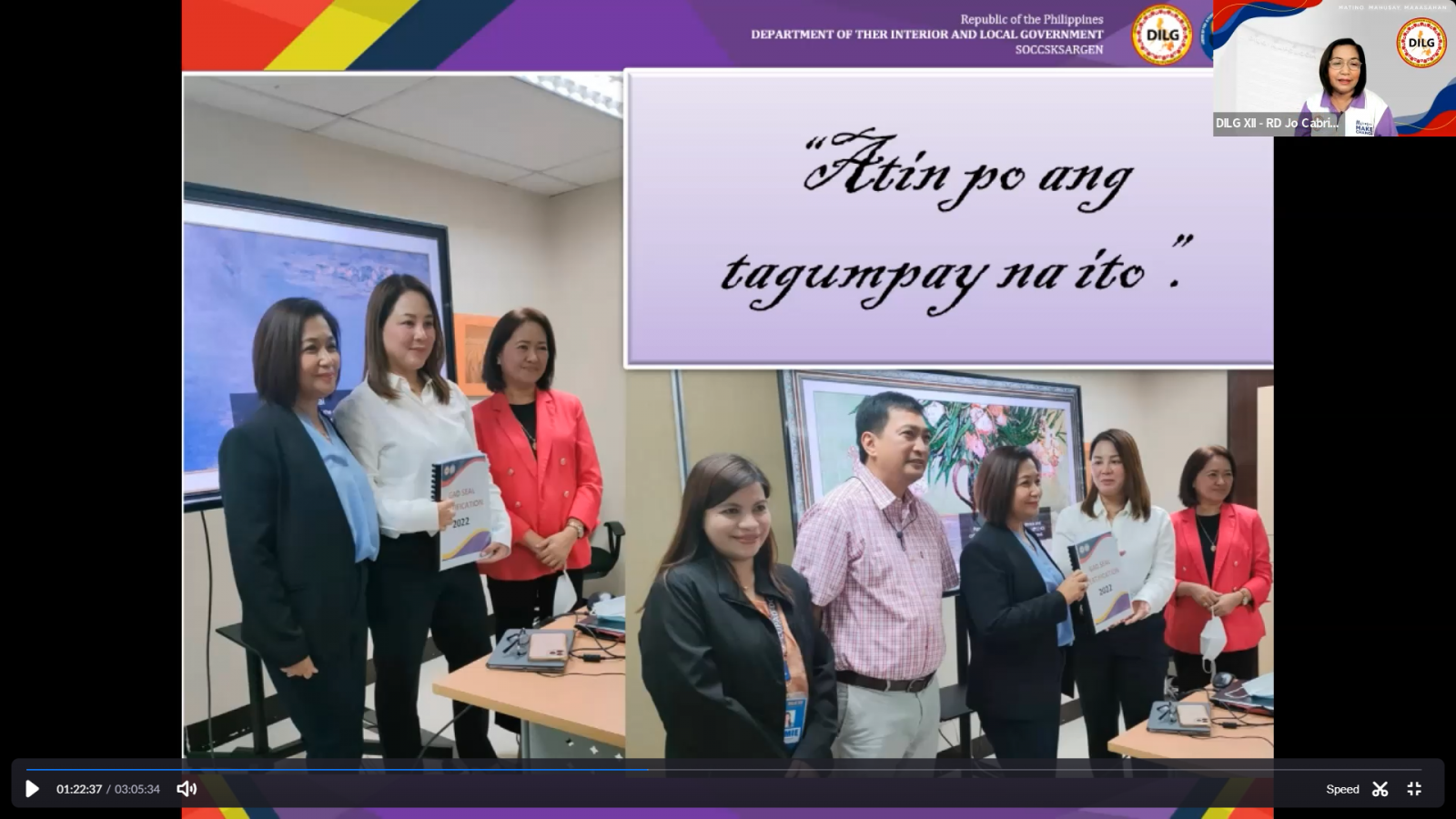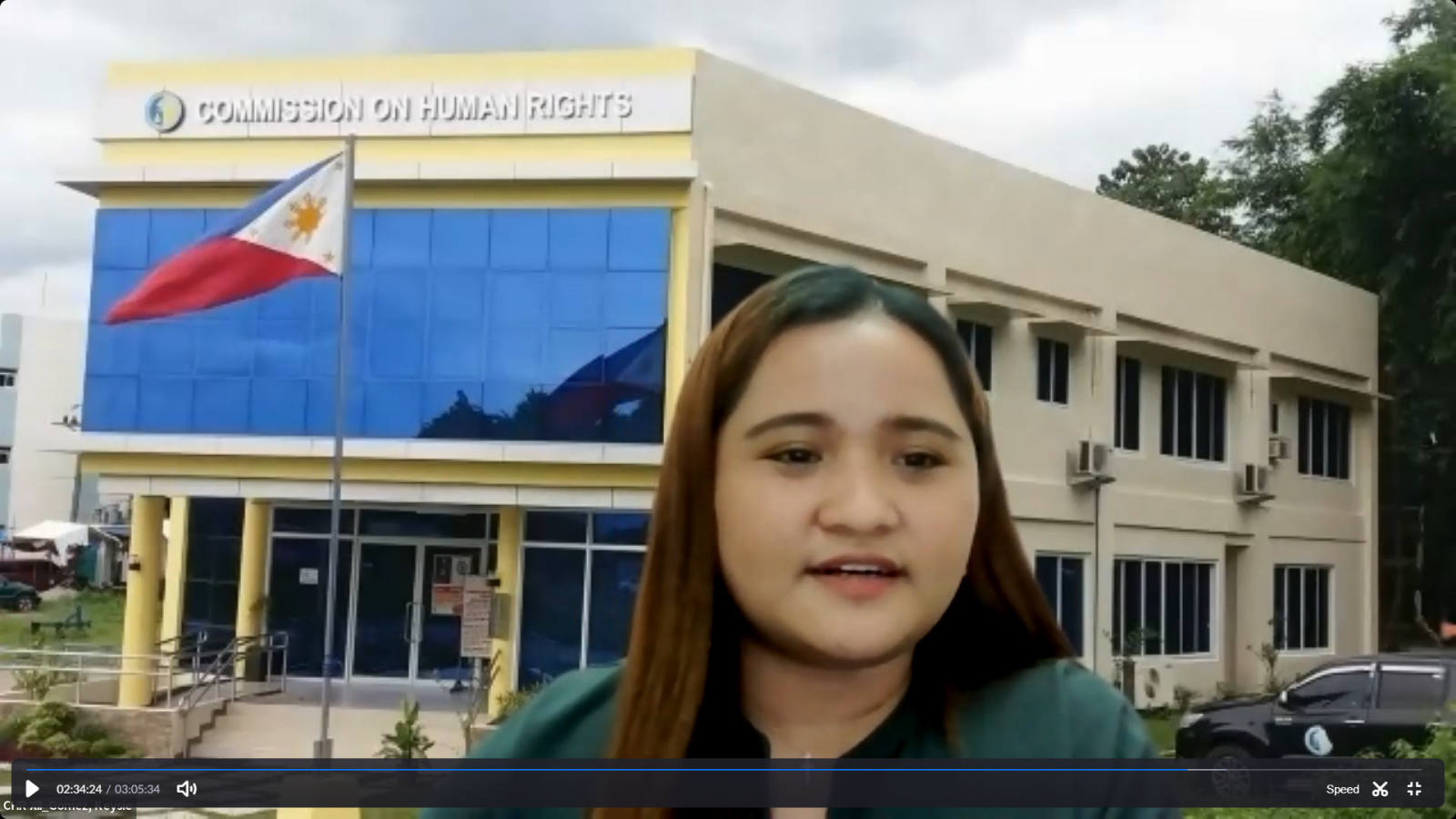 RGADC XII Chairperson/ DILG XII Regional Director, Josephine Cabrido-Leysa, CESO III, lauded the RGADC XII Member-agencies for their unending support and initiatives in the field of Gender and Development for Region XII.
Twenty-eight member–agencies attended the 2nd Quarter RGADC XII 9:00 o'clock meeting on May 24, 2022 via Zoom platform.
"To pave more road towards Women Empowerment and Gender Equality in our region, we need to unite and work together as a team so we can achieve wonderful things", RD Leysa said. She encouraged the members to strengthen the unity that RGADC XII has established for many years. She also congratulated the RGADC XII for the GAD SEAL Certification which will be soon replicated nationwide.
Meanwhile, Atty.Keysie M. Gomez, OIC-Regional Director of CHR XII, Chairperson of Regional GAD Resource Pool (RGRP) Screening Committee, updated the body on the upcoming schedules of the eight (8) shortlisted RGRP in the Region. She highlighted the benefits of being a certified GAD Resource Pool and commended the assistance of Philippine Commission on Women (PCW) on the said meeting.
On the other hand, Ms. Ruth L. Claver of TESDA XII shared about Health and Wellness during the learning session. She emphasized that health outcomes of the country is important in achieving the economic well-being of Filipinos. Thus, ensuring quality and affordable healthcare is one of the government's most important strategic investment as articulated in the Philippine Development Plan 2017-2022 which aims to boost the recovery of the Philippines from the adverse impact of COVID -19 pandemic.
One of the major outputs of the meeting is the passing of a resolution entitled: Adopting the Interim Guidelines of GAD Seal Certification for NGAs and LGUs replication.  
In closing, Ms. Elizabeth B. Omas-as, Senior Gad Specialist of PCW expressed her gratitude for the overwhelming support and active participation of everyone and that of the PCW.