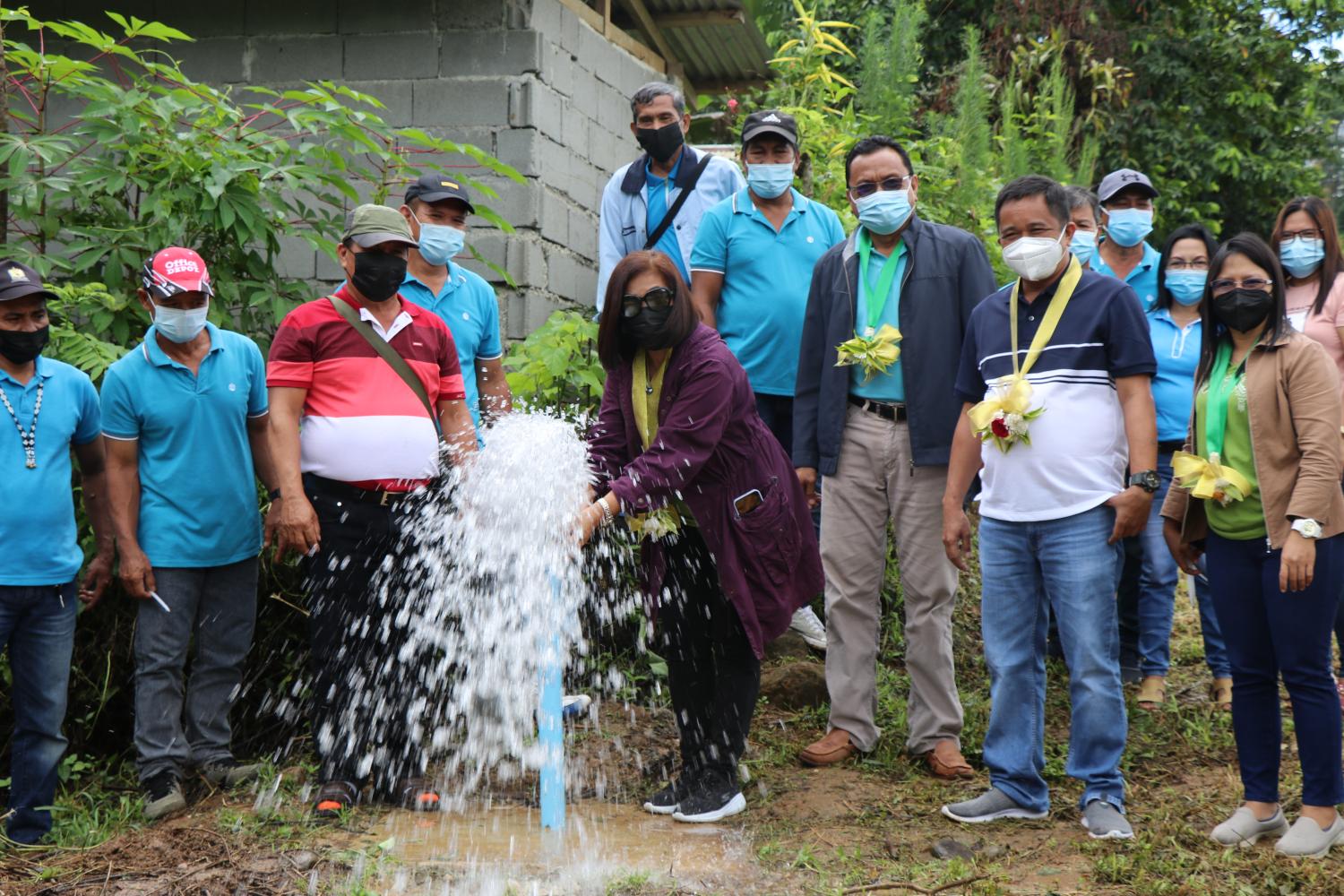 DILG XII Regional Director Josephine Cabrido – Leysa, CESO III led the formal turn-over ceremony of three (3) water projects under the SALINTUBIG Program in Brgy. Basak, Magpet, Cotabato Province on July 16, 2021.
RD Leysa, in her message, applauded the successful implementation of the said water projects through the initiative of LGU Magpet and support of the Punong Barangays and officials of the recipient barangays. "We should be happy with the projects brought by the government to you. Kung ako nakatira dito at papiliin ako, kuryente or tubig, piliin ko talaga ang tubig. Because like what Pastor said, water is life."
The three (3) water projects were situated in Barangay Basak, Barangay Imamaling, and Barangay Pangao-an with project allocation of P12.7 Million, P3 Million, P2 Million pesos, respectively. Overall, these projects are expected to serve 1,136 household beneficiaries including those from the nearby barangays.
Municipal Mayor Florenito Gonzaga, in his speech, presented the water projects with pride to the recipient communities who were also present during the program. Mayor Gonzaga, in behalf of the LGU Magpet, acknowledged the continued support of the government thru DILG XII  and urges the people of Magpet to be grateful for the projects being given to them.
Regional Director Leysa added as well that from 2012-2020, the DILG already provided a total of P105,207,836.66 of project allocation for Magpet LGU under programs such as PAMANA, SALINTUBIG, BUB,ADM,AM. With this, the Director reminded the people that the best way to show their gratitude to the projects given by the government is by taking good care of the facilities for future generations who can benefit from them as well.
Together with RD Leysa and Mayor Gonzaga are PD Ali Abdullah, MLGOO Ivy Cervantes, DILG XII PDMU Chief Herminia Ontoy and LGCDD Chief Jermie Erie-Yeager, technical engineers, AFP-PNP, and municipal and barangay officials of the recipient LGU.