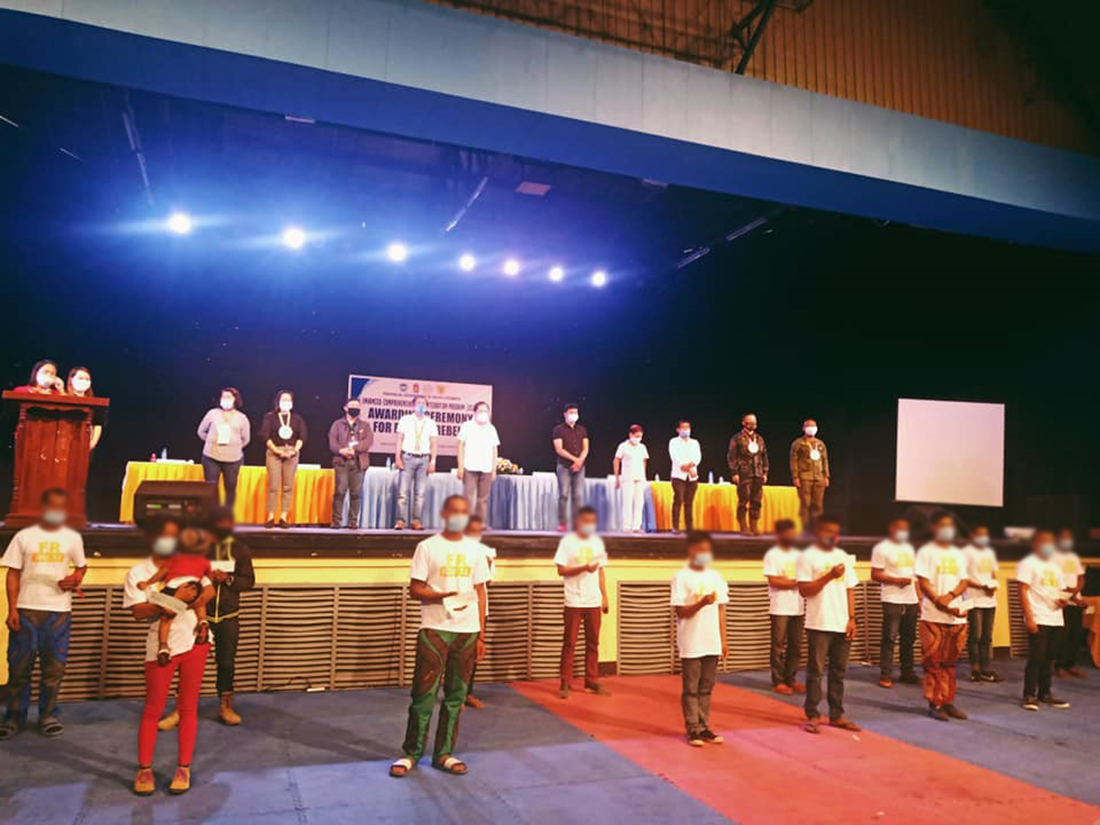 Forty Seven (47) former rebels (FRs) received their immediate assistance worth Php 15,000.00 each and Php 50,000.00 each as their livelihood assistance during the awarding of the Enhanced Comprehensive Local Integration Program (ECLIP) benefits at South Cotabato Gym and Cultural Center (SCGCC), City of Koronadal on June 6, 2020. Overall, each beneficiary received a total of Php 65,000.00. The releasing unit was able to receive Php 21,000.00 as administrative support while our Former Rebels stay and undergoing the screening/validation process.
The ECLIP Committee awarded a total of Php 3,055,000.00 financial assistance from DILG and Php 987,000.00 intended for their essential needs which was received by AFP/PNP as their receiving unit.
Present during the ECLIP awarding were Executive Assistant Rudy Jimenea (who represented the Provincial Governor of South Cotabato Hon. Reynaldo S. Tamayo Jr.), Hon. Antonio Fungan, Ma. Theresa D. Bautista (Outcome Manager of DILG South Cotabato), LTC Victorino Seño (27th Battalion Commander, AFP), PCOL Jemuel F. Siason (SCPPO Provincial Director), PSWDO and Head E-CLIP Secretariat Ms. Haide D. Agustin.
Two of the E-CLIP beneficiaries gave their response message and expressed their gratitude to the government and the officials for the opportunity and support.
The ECLIP is a complete package program for individuals who have decided to abandon armed struggle and return to the fold of the law and join the mainstream of the Philippine society. It is a peace building and social protection program that provides interventions to Former New People's Army (NPA) Rebels (FRs) and Militia ng Bayan (MB) in becoming productive citizens of society.