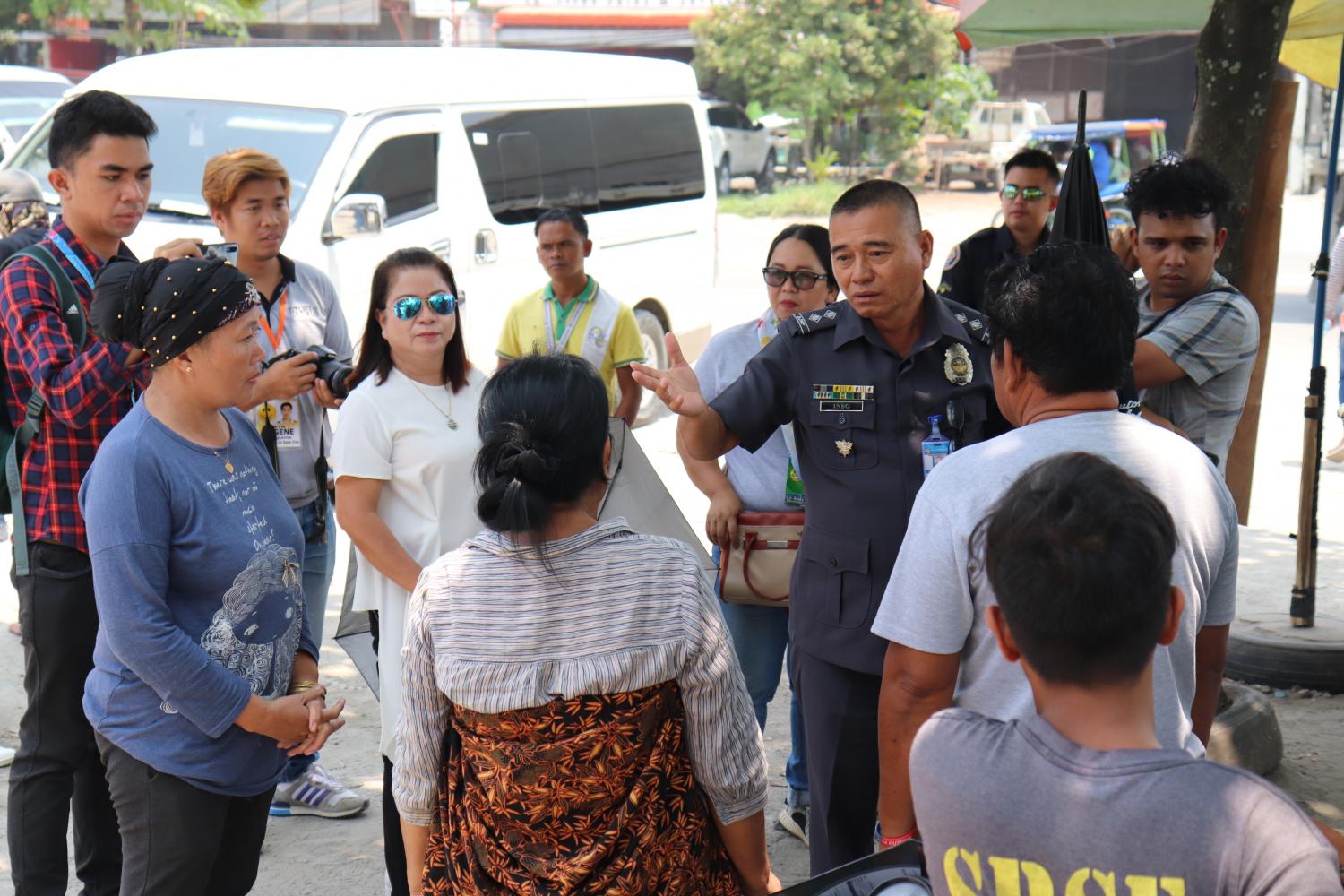 The Regional Validation Team, composed of the DILG as the Chairperson, and representatives from PNP, BJMP, BFP, PPSC-RTC, CSO representatives from Mahintana Foundation and the local media as members, conducted the validation of LGUs in compliance to DILG MC No. 2019 – 121 dated 29 July 2019 or the Presidential Directive during the 4th SONA of the President to Clear Roads of Illegal Structures and Constructions.  The implementation of the said Circular in the cities of General Santos and Koronadal was scheduled on September 16, 2019 and in the municipality of Isulan and Tacurong City in Sultan Kudarat on September 17, 2019. The Regional Validation Team will cover the cities and capital towns of Region XII while the Provincial Teams will assess/validate other component municipalities of their respective province.
Primarily targeted for the road clearing were the common obstructions like illegally parked vehicles, sidewalk vendors, street dwellers, store encroachments, shanties and house encroachments. The impact had been felt as soon as the structures were removed and allowed for the smoother flow of vehicle and pedestrian traffic. As a result, the cleared passageways and streets were easily cleaned up and order was restored in many crowded pathways in the community.
DILG XII Regional Director Josephine Cabrido-Leysa commended all the local chief executives who gave their commitment and complied with the 60-day deadline set by the President. She then reiterated that the memorandum circular was issued to remove road obstructions and was never intended for road widening purposes.
With almost 10 more days to go (from September 19) before the deadline, RD Leysa hopes that the LCEs will continue to implement and sustain the clearing as contemplated in the memorandum circular.