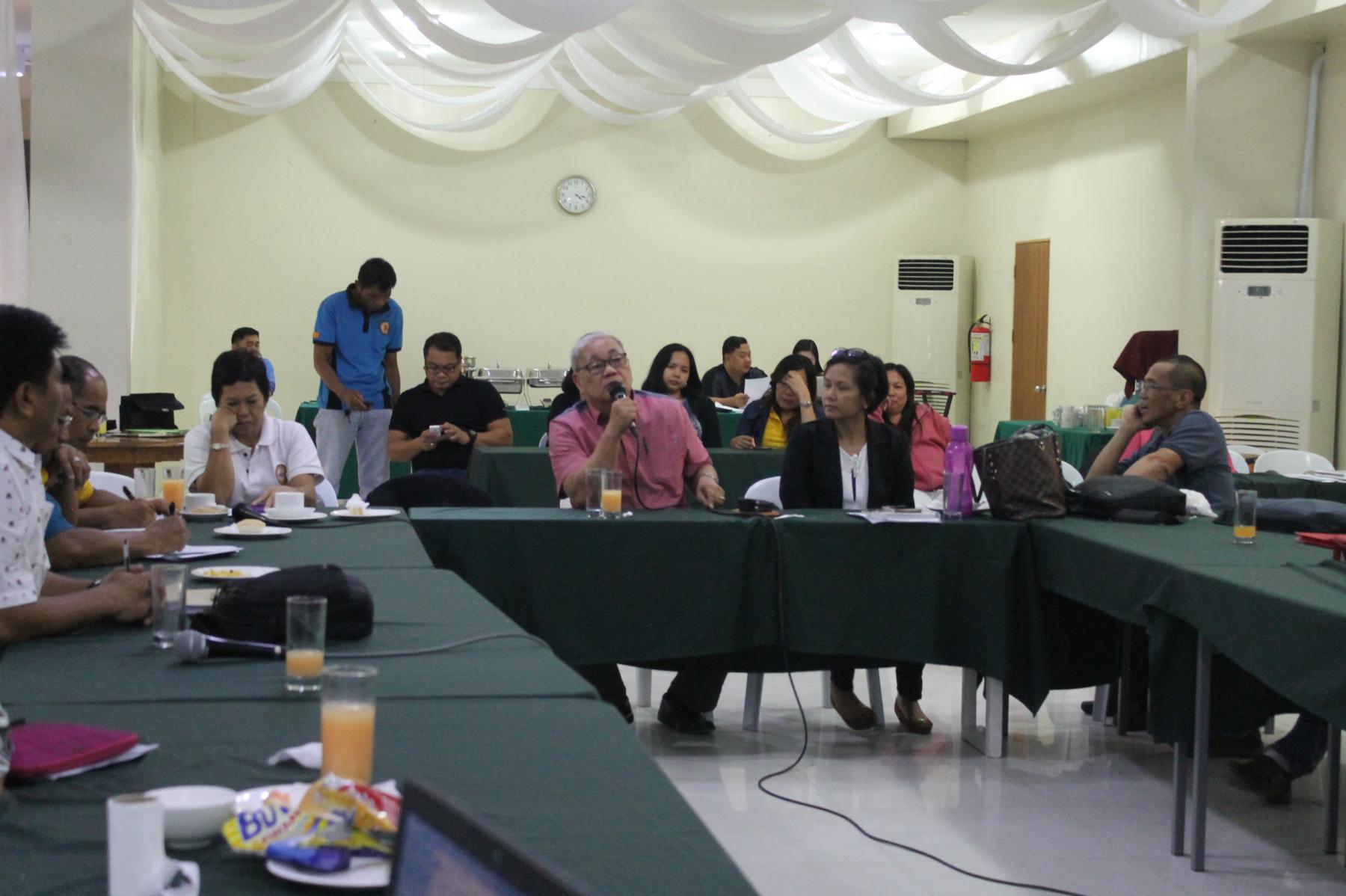 On January 12, 2018, the officials and staff  of DILG XII gathered at the Viajera Dine and Cafe, Koronadal City for the conduct of the Management Review on the Implementation of Quality Management System aligned to ISO 9001:2015. The purpose of the activity is to review the performance of the QMS since its implementation for the period October – December 2017, evaluate its continuing adequacy, suitability, effectiveness and alignment to the strategic direction of the organization. 
The participants were the members of the DILG XII QMS Structure. During the said activity, the Provincial/City Directors, City Local Government Operations Officers, Division Chiefs and Chief of Staff as Deputy Quality Representatives presented to the Top Management represented by Regional Director Reynaldo M. Bungubung, CESO IV the Status of QMS implementation at their level capturing the following agenda: 
a)    changes in external and internal issues that are relevant to the quality management system; 
b)    information on the performance and effectiveness of the quality management system, including trends in: 
1)    customer satisfaction and feedback from relevant interested parties; 
2)    the extent to which quality objectives have been met; 
3)    process performance and conformity of products and services; 
4)    nonconformities and corrective actions; 
5)    monitoring and measurement results; 
6)    audit results; and
7)    the performance of external providers; 
c)    the adequacy of resources; 
d)    the effectiveness of actions taken to address risks and opportunities; and
e)    opportunities for improvement. 
The outputs of management review include decisions and actions of Management related to:
a.    Opportunities for improvement
b.    Changes in the QMS, policies and objectives
c.    Changes in resource requirements
d.    Other actions deemed necessary by Management  
The Top Management commits to pursue the Quality Objectives set for the implementation of the DILG XII QMS that is aligned to ISO 9001:2015.