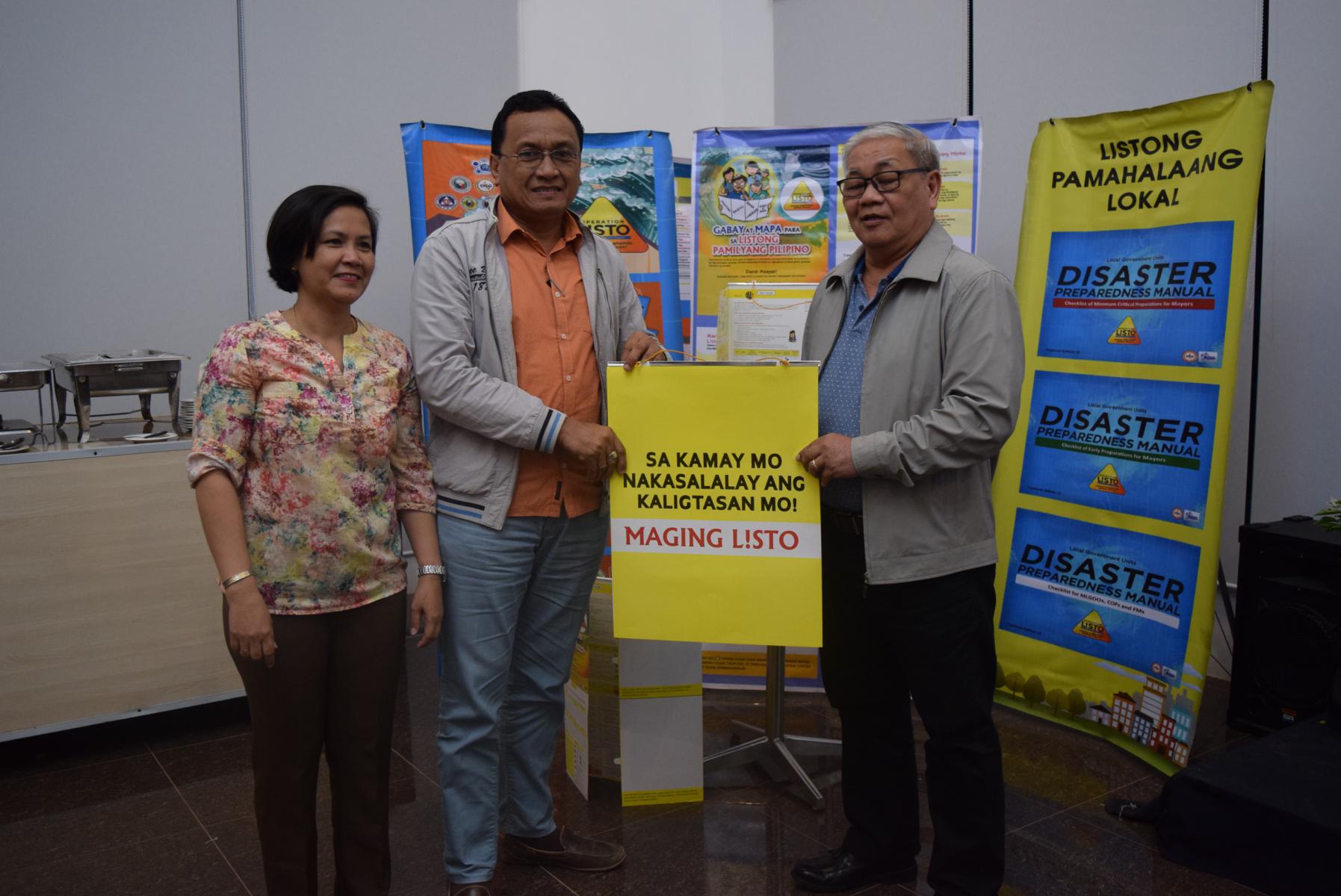 During the Fourth Management Committee Meeting on July 20, 2017 at Sarangani Highlands Garden, General Santos City, RD Reynaldo M. Bungubung, CESO IV and OIC ARD Lailyn A. Ortiz, CESE administered the turn-over ceremony of the Gabay at Mapa Materials to the Provincial and City Directors for their distribution to the local government units situated near the Major River Basins in the Region. 
Operation L!STO, as the flagship program of the office in Disaster Preparedness, continues to evolve and develop initiatives to instil the culture of resilience and readiness in the communities. The DILG, in partnership with the DSWD, has recently launched the L!STONG Pamilyang Pilipino which aims to capacitate the most vulnerable families  of the country, the 4Ps beneficiaries. In the said component, the use of Gabay at Mapa material is encouraged to achieve the said goal.
The awarded materials actually offer systems, protocols and practical reminders for the families to prepare better against any disasters. The identified LGUs are enjoined to distribute the materials to the 4Ps families and encouraged to mass produce the same for the rest of the community members.