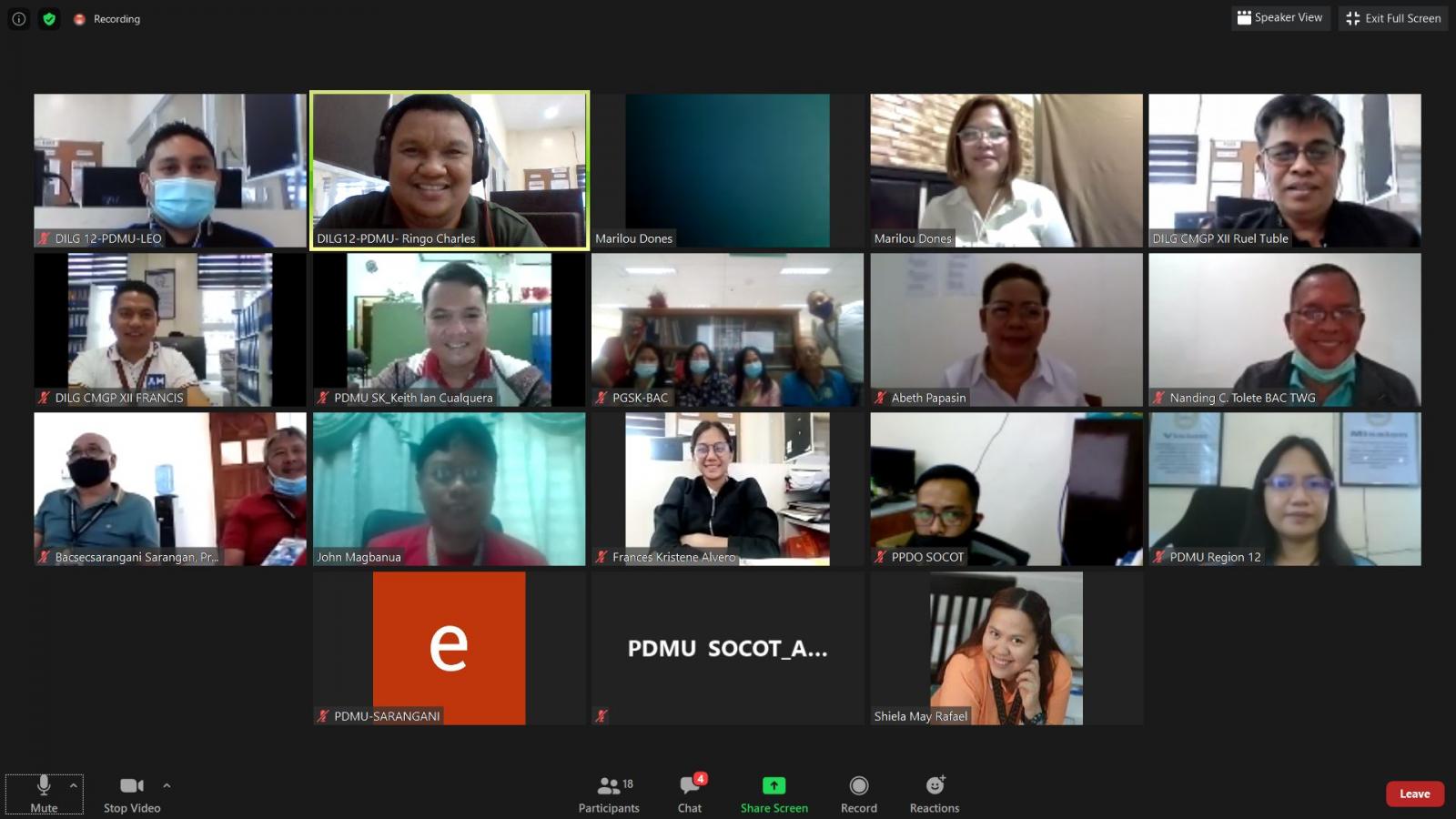 Provincial governments in Region XII will soon have their respective Customized Provincial Procurement Operations Manual (CPPOM), one of the major targets of the PLGUs under the Governance Reform of the Conditional Matching Grant to Provinces (CMGP) Program funded by the Department of the Interior and Local Government (DILG).
DILG XII, through its Program Development Management Unit (PDMU), recently facilitated a two-day virtual capacity development activity to finalize the CPPOM of the provinces of South Cotabato, Sultan Kudarat, and Sarangani. The Province of Cotabato has successfully finalized their CPPOM last year.
Members of the Bids and Awards Committee (BAC) and BAC secretariat from the three provinces attended the said virtual activity.
CPPOM is important for an "effective, efficient, and economical procurement," Procurement Consultant and Resource Speaker, Ms. Marilou Reyes, said.
"Standards and uniform understanding of rules and regulations in all stages of the procurement process across all levels of the provincial government is important. This is to increase transparency in the procurement process, and enhance accountability awareness among all concerned officials and personnel, and the private sector as well," she said
Last year, DILG XII conducted a follow-through activity on CPPOM with the provincial governments but it was interrupted and eventually postponed due to the  magnitude 5.6 earthquake that jolted the Region which left thousands of families displaced and infrastructures badly damaged in the Province of Cotabato.
South Cotabato, Sultan Kudarat, and Sarangani are set to submit the draft of their CPPOM to DILG XII by August 2020 for review by the Procurement Consultant. Once finalized, the manuals will be submitted to the Sangguniang Panlalawigan for approval.