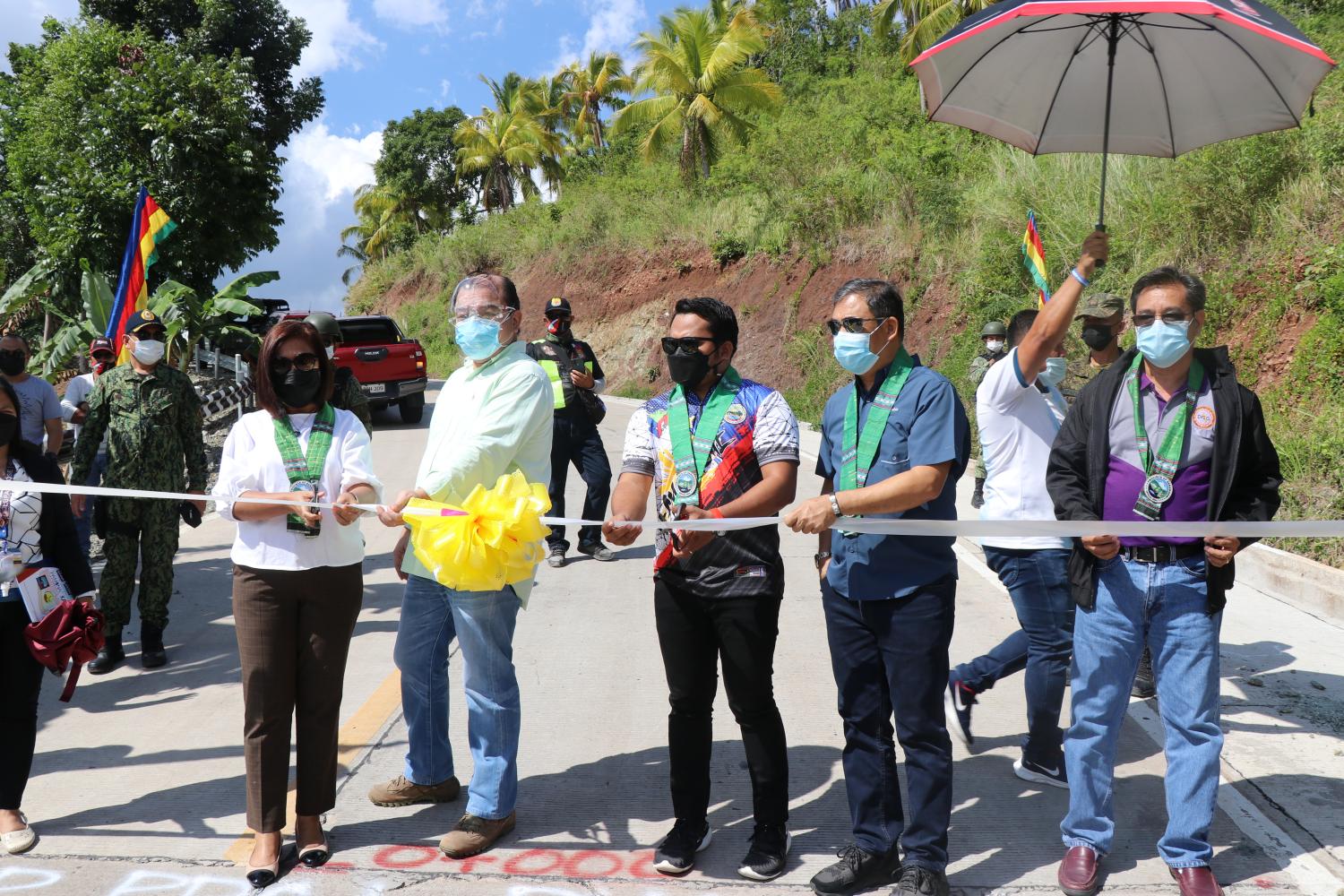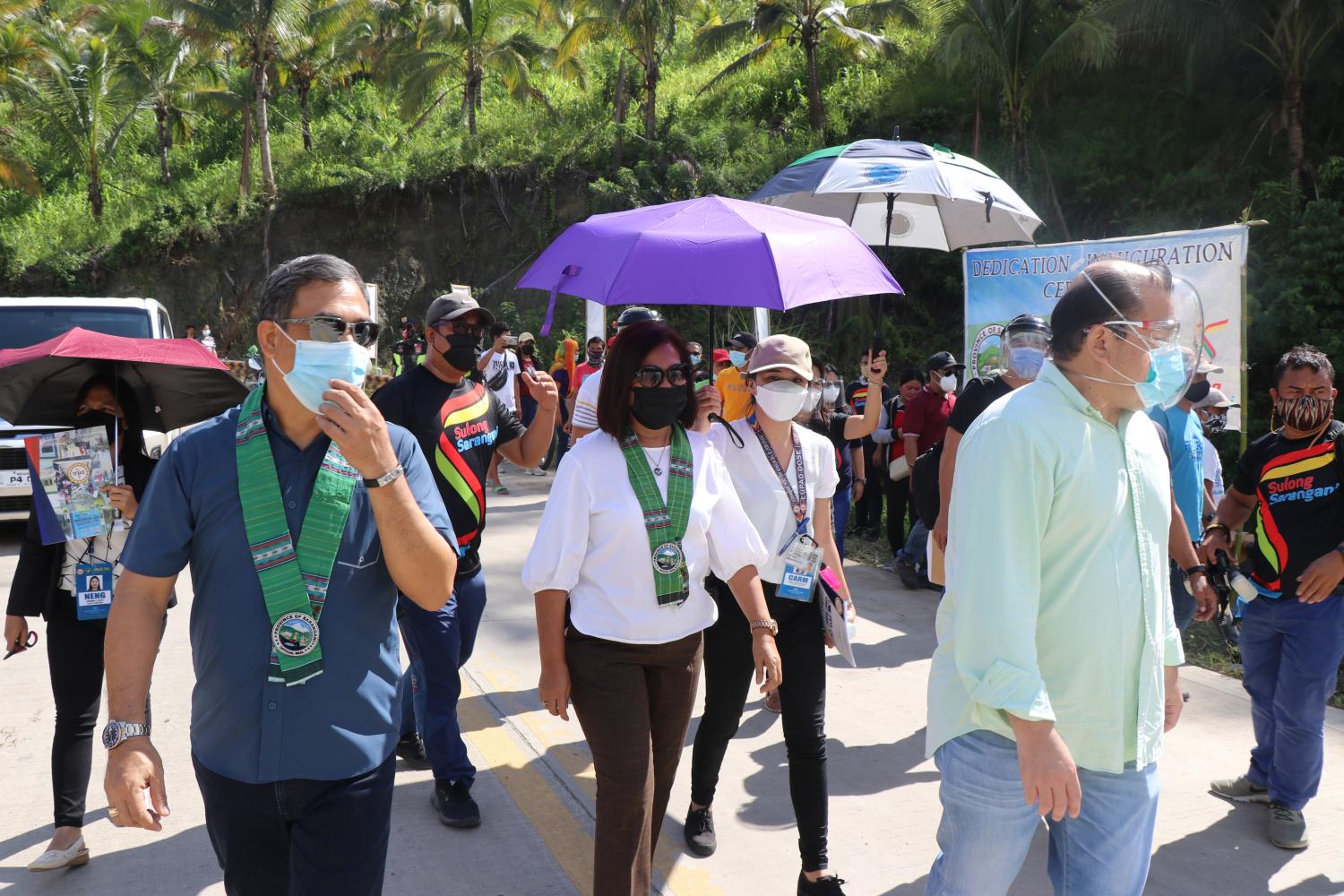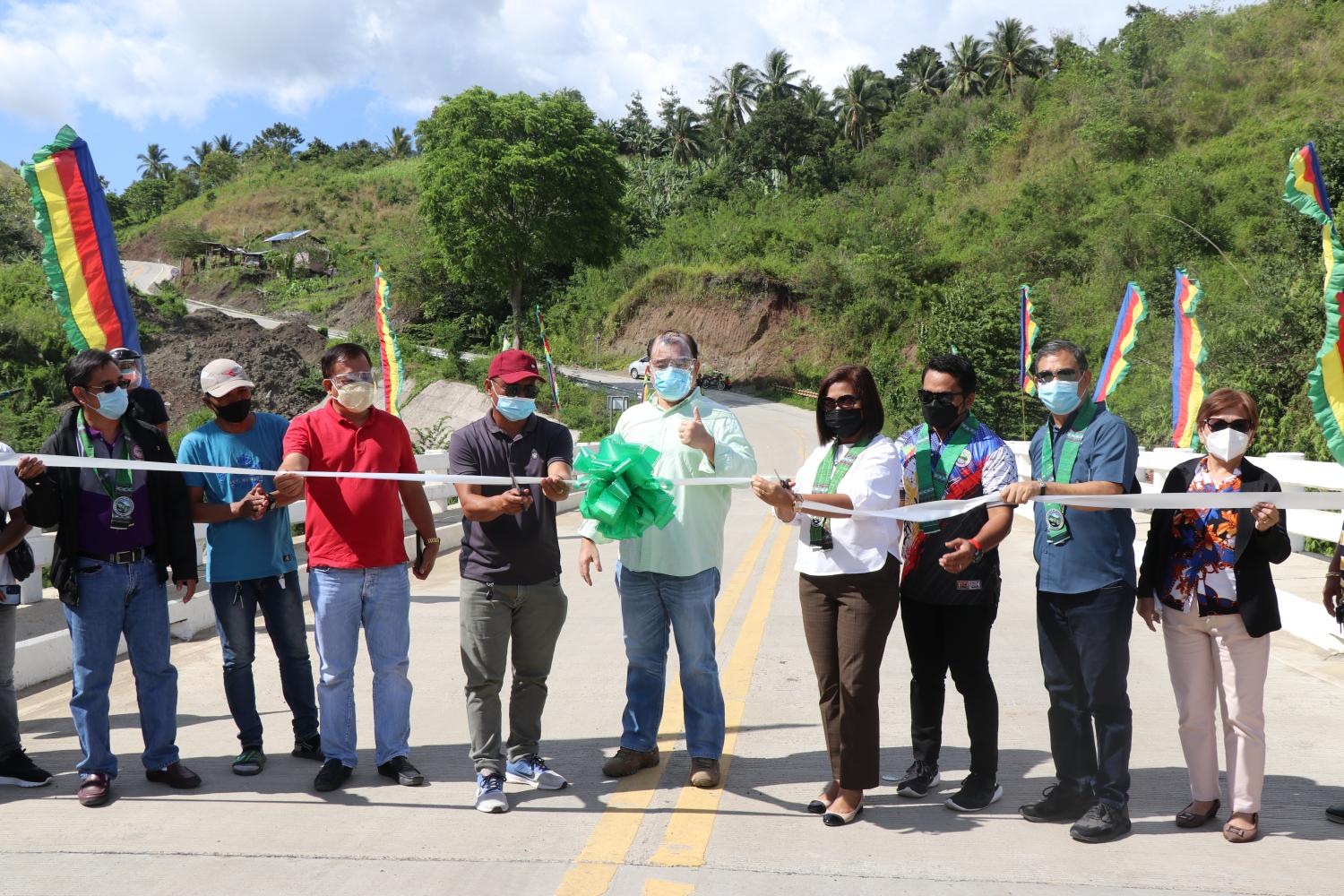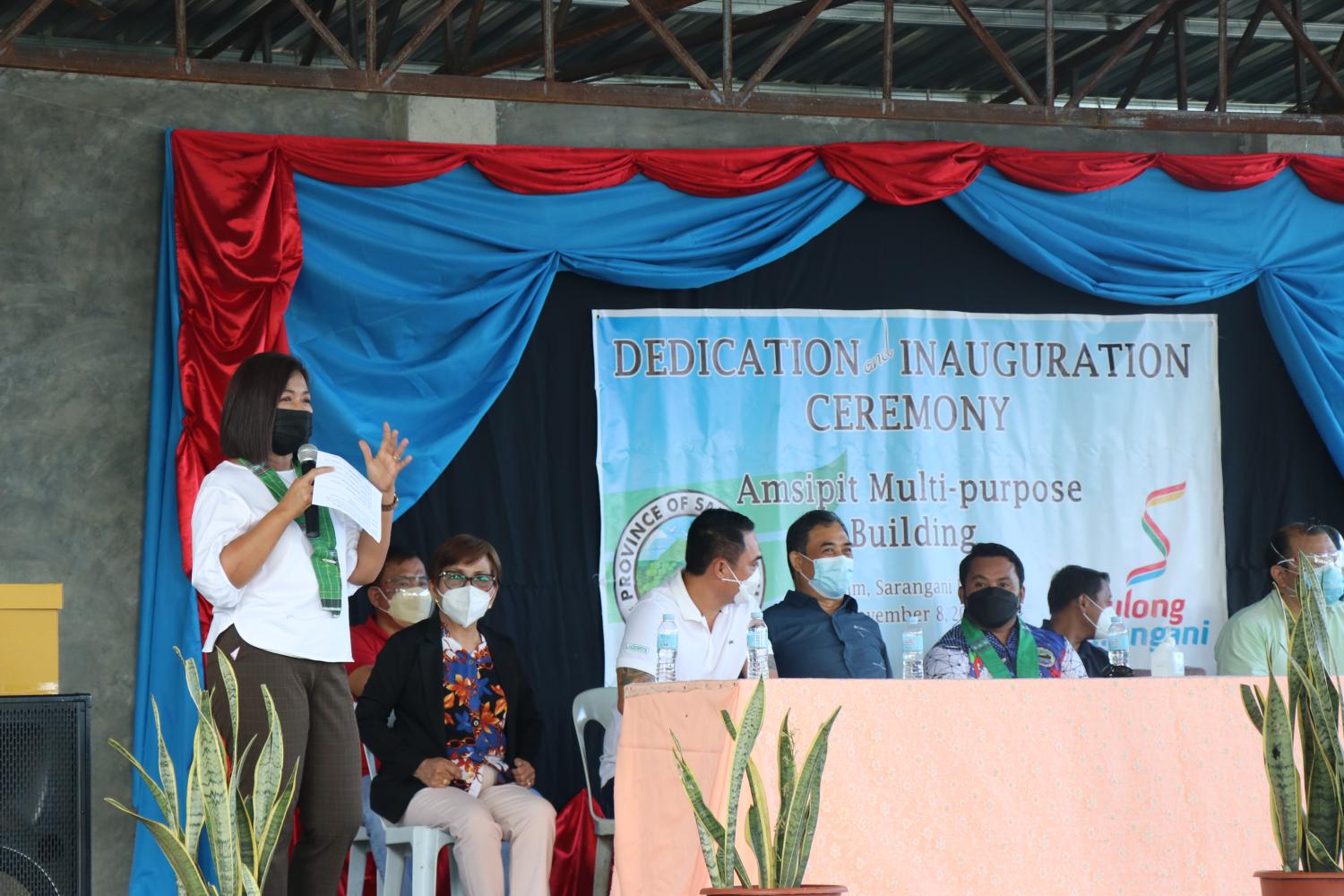 November 8, 2021 became a memorable day for the Municipality of Maasim as DILG XII formally turns-over various projects worth Php170 Million under the Conditional Matching Grant to Provinces (CMGP) Projects for 2017 and 2020. These projects include the concreting of NHW Jct. Malbang – Boundary T'boli Provincial Road (Phase 1) worth Php80 Million and the Concreting of Kyumad Bridge worth Php90 Million respectively.
In her message, Director Josephine Cabrido-Leysa, CESO III called on the recipient communities to "take care of the projects" which will directly affect and benefit 3,106 households.
Joining the turnover ceremony was Sarangani Governor Steve Chiongbian-Solon and Vice Governor Elmer T. De Peralta, with all the local officials of the municipality led by Mayor Zyrex C. Pacquiao. He was joined by his Vice Mayor Visitacion S. Nambatac, Provincial Engineer Jerry Belbider, DILG- Sarangani OIC-Provincial Director, Samuel A. Camaganacan and Maasim-MLGOO Melencio R. Balanag Jr.
The Ceremony was held at the Multi-Purpose Building of Barangay Amsipit, Maasim Sarangani Province where RD Leysa addressed the beneficiaries of the projects. RD Leysa said that she admired the quality of the road project built by the contractor, which can be comparable to other projects with the same amount of fund allocated for it.
She also highlighted the major feat of Sarangani Province being the "Best Implementer" of the Road Projects Nationwide. "Aside from that, I have learned that Sarangani Province has also received an award as Best in Government Internal Operations and managed to stay No. 1 in the entire country, "the Director also revealed.
She extends her warmest congratulations to all officials, personnel and the sarangan for making it this far. "It is not only a feather to the cap of Sarangani Province but it is also a pride of the entire Region," she said.
RD Leysa informed them that the DILG has already given the province a total of Php 625 Million worth of projects from the CMGP 2016-2020 Program.