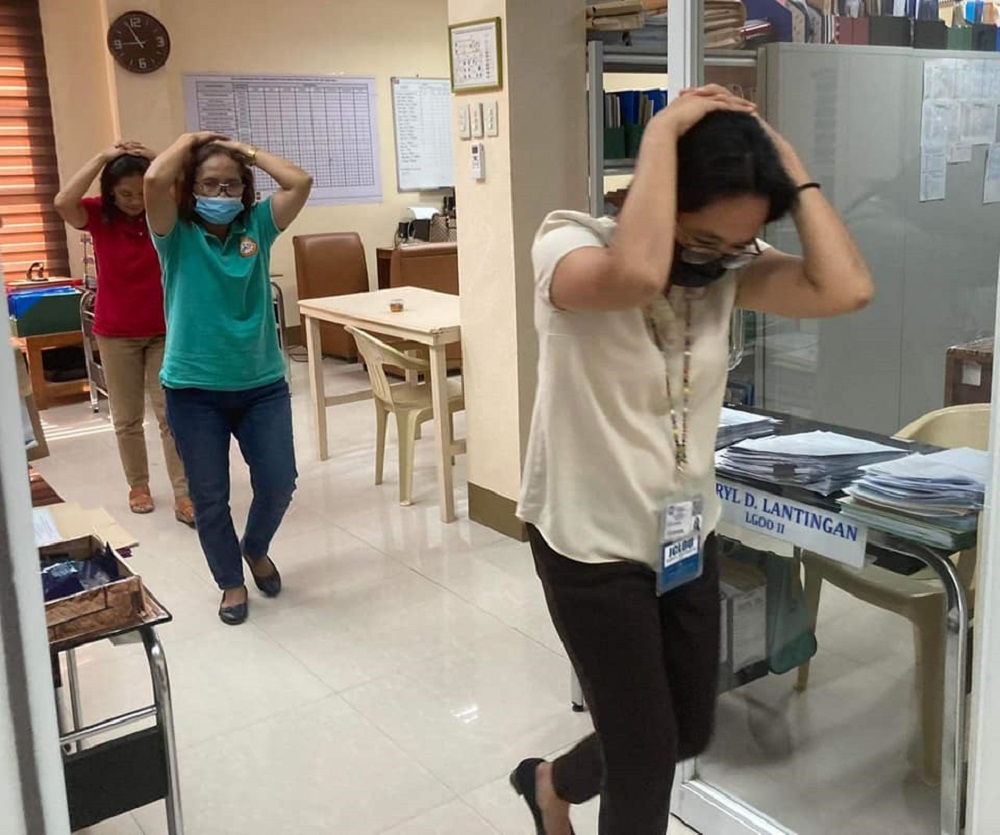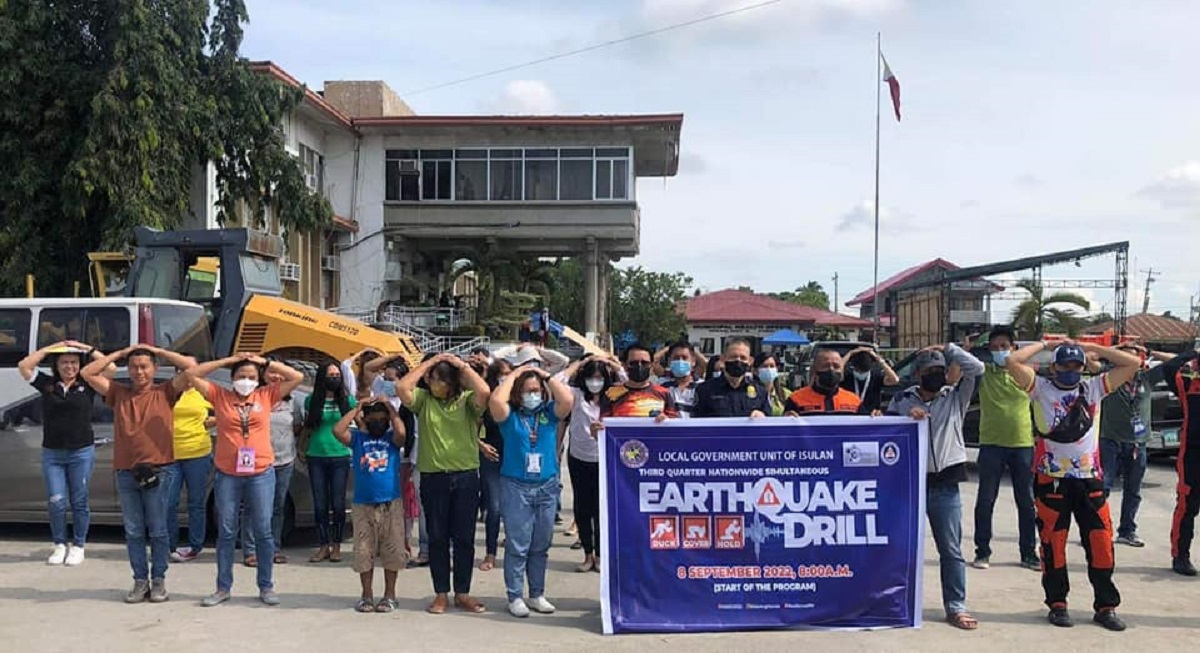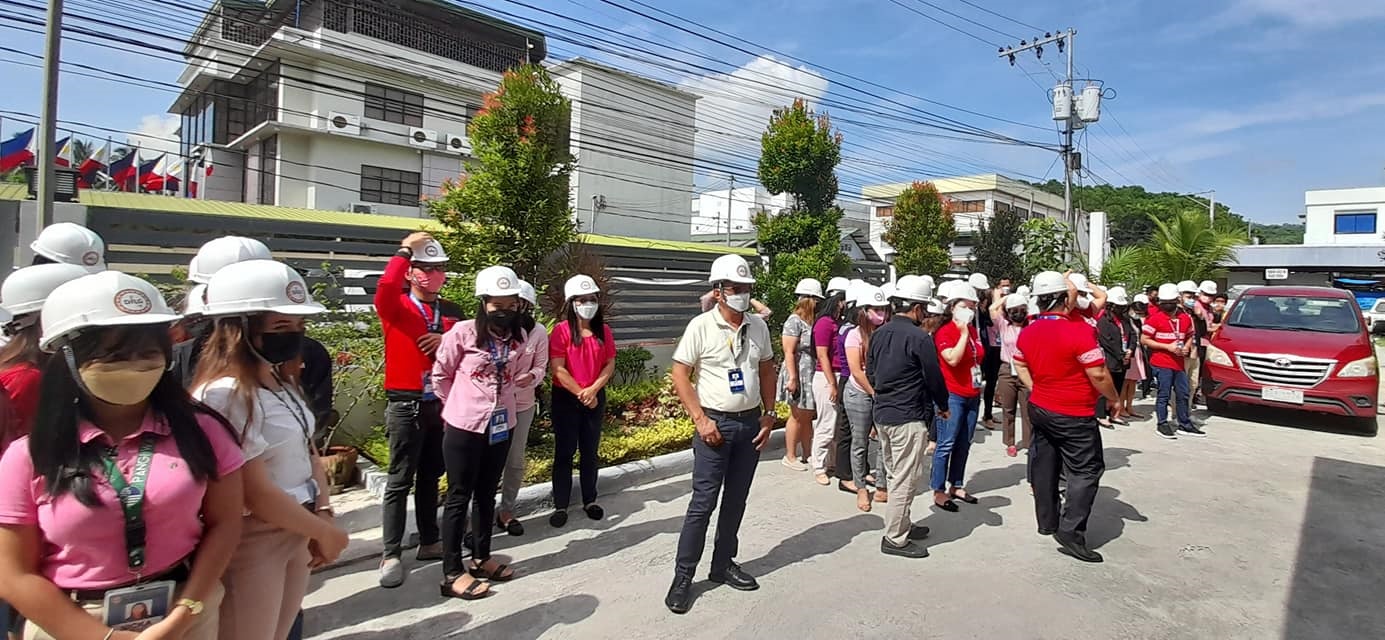 It's "Duck, Cover, and Hold" moment once again for the whole of DILG Rehiyon Dose as they participated in the Third Quarter National Simultaneous Earthquake Drill (NSED) for CY 2022 on September 8, 2022 at the DILG XII Regional Office, City of Koronadal.
The DILG XII workforce, under OIC-Regional Director Augustus Tabugo, Outcome Manager (OM) of DILG Sultan Kudarat, expressed appreciation for the 'realistic participation of every personnel and staff' which indicates a high degree of preparedness' brought about by the constant drills.
DILG Field office personnel and employees also joined the online NSED program today. The regional management team made sure that the employees exited in an orderly manner to the designated exit points which lead towards the evacuation area within the office compound.
The NSED is a quarterly exercise which is undertaken on a regular basis to enhance the earthquake preparedness of the general public should an earthquake occur. The Philippines have recently experienced high-magnitude earthquakes especially in Luzon and Mindanao.