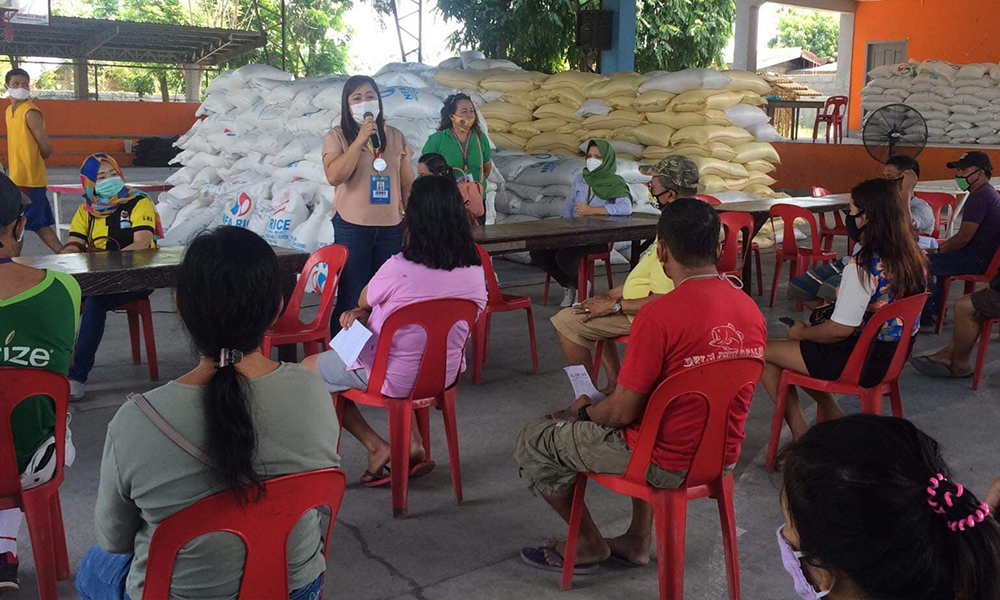 'A million thanks for a job well done!"
DILG XII Director Josephine Cabrido-Leysa, CESO III expressed her gratitude to each major player in the speedy release of the SAP payout, after Region XII ranked third best performing regions with the highest distribution of the first tranche of the Social Amelioration Program (SAP) of the government.
Based on records from DILG Central Office, Region XII reached an accomplishment rate of 98.92% as of 11:59 PM of May 10, the last extended date of payout set by the DILG. Updated reports as of May 11 show that Region XII has already hit the 100 % mark.
Earlier, DILG Central Office records showed that CARAGA region topped the list of regions with the highest payout rate of 100%. Bicol Region follows close with 99.96% and Cordillera Administrative Region ranked fourth with an accomplishment rate of 96.8%. Meanwhile, Zamboanga Peninsula settled fifth with a rate of 96.47%.
As confirmed by the DILG Central Office, there were 1, 265 LGUs nationwide that were able to meet the set deadline which resulted to an overall national payout rate of 90.86%.
Director Leysa specifically thanked "all local chief executives and functionaries – from the barangays, municipalities, cities and provinces who did the hard work on the ground level", just to make sure beneficiaries are served and the funds are released to the right person.
"I commend all our PDs, CDs, City and Municipal LGOOs, basically everyone in our team, who labored more than the usual just to get things done and managed to complete their SAP payout, meeting the deadline", Dir. Leysa said.
"It simply confirms the adage: 'There is no limit to what a man can do as long as he doesn't care who gets the credit.' Personally, I believe na basta't gawin lang natin ng tama ang ating trabaho, tiyak na may magandang resulta", Dir. Leysa further stated.