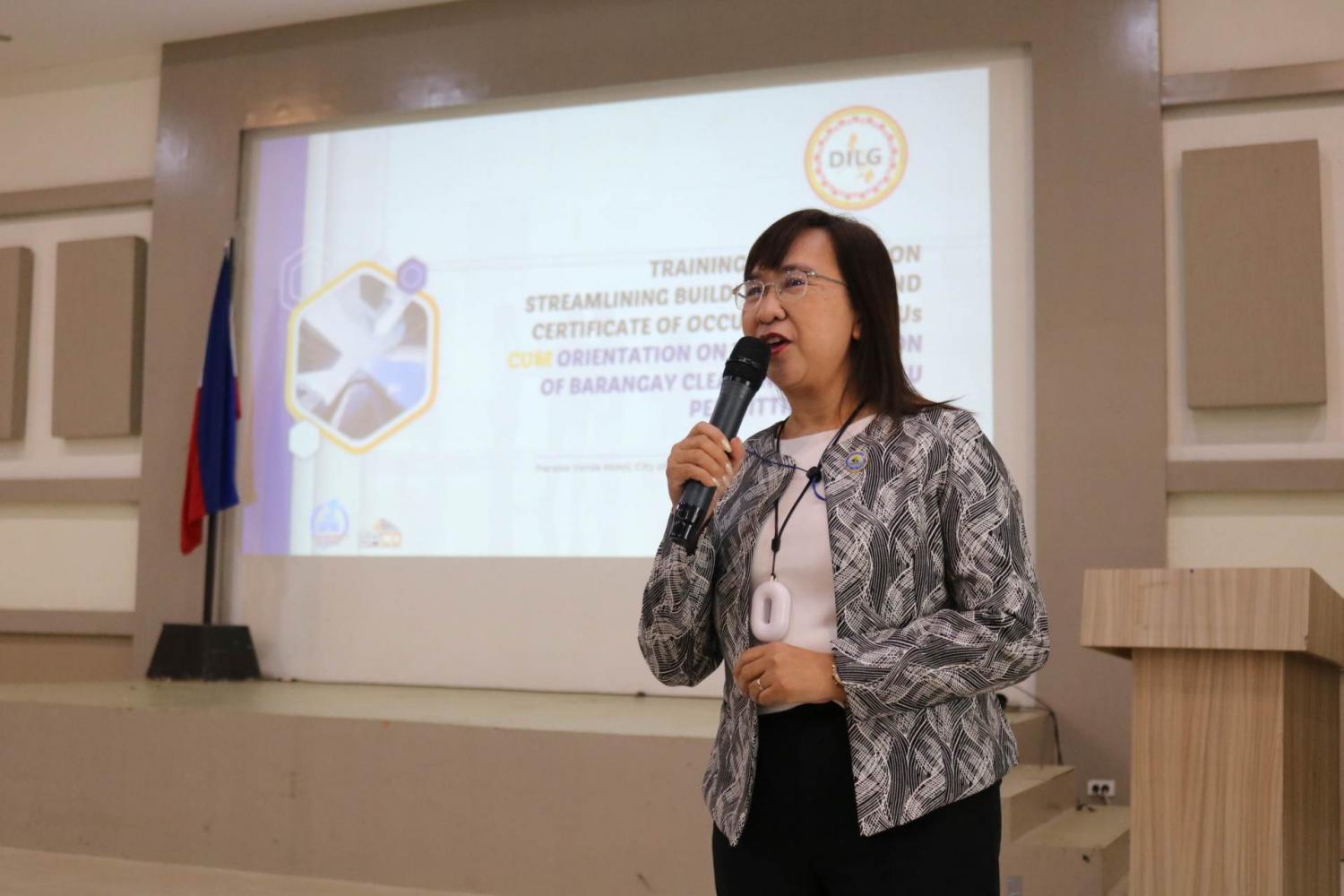 The DILG Regional Office XII, through the Local Government Capability Development Division (LGCDD), conducted a Training-Workshop on Streamlining Building Permits and Certificate of Occupancy (BPCO) cum Orientation on the Integration of Barangay Clearance in the LGU Permitting Process on November 3-4, 2022 via zoom platform and a limited face-to-face scheme.
This is in line with President Ferdinand R. Marcos's strategic direction as outlined during the SONA. It was highlighted that the government/LGUs need to streamline existing processes, especially on business processes, ensuring that there are no redundancies and overlapping regulations, as per EODB Act of 2018.
The two-day training-workshop aims to capacitate LGUs in the adoption and implementation in Streamlining Building Permits and Certificates of Occupancy, and equip them with the necessary knowledge and skills on the integration of barangay clearance in the LGU permitting processes and other EODB-related initiatives. 
A total of 85 participants composed of the DILG EODB City/Provincial Persons and Alternates, Municipal Administrator, Municipal Treasurer, Building Official, BPLO, Zoning Officer, Municipal Assessor, Municipal Fire Marshall, two (2) Punong Barangays and one (1) Barangay Treasurer per LGU, were physically present at the venue – Narra Hall, Paraiso Verde Hotel and Resort, Koronadal City, South Cotabato. Meanwhile, more than 100 participants from the different LGUs in Region XII were present via zoom platform.
To ensure that the participants fully understand the Building Permit Process Flow, an actual simulation was conducted following the standards in processing building permits at the One Stop Shop for Construction Permitting (OSCP). The said simulation was facilitated by the Resource Persons - Engr. Aurea M. Pascual, LGU Gensan's Building Official and SInsp Manuel O Flores, BFP XII, together with Engr. Almie G. Castillo, EODB Focal Person of DILG Sultan Kudarat.
The OSCP concept is the centralization and coordination of the different public offices providing services through co-location of related functions and through a practical system. It includes both frontline services and backroom operations which allow the 3 standard steps and the 3-7-20 standard processing time while accommodating the provision of requirements by multiple offices (ARTA-DTI-DILG-DICT JMC No. 2021-01).