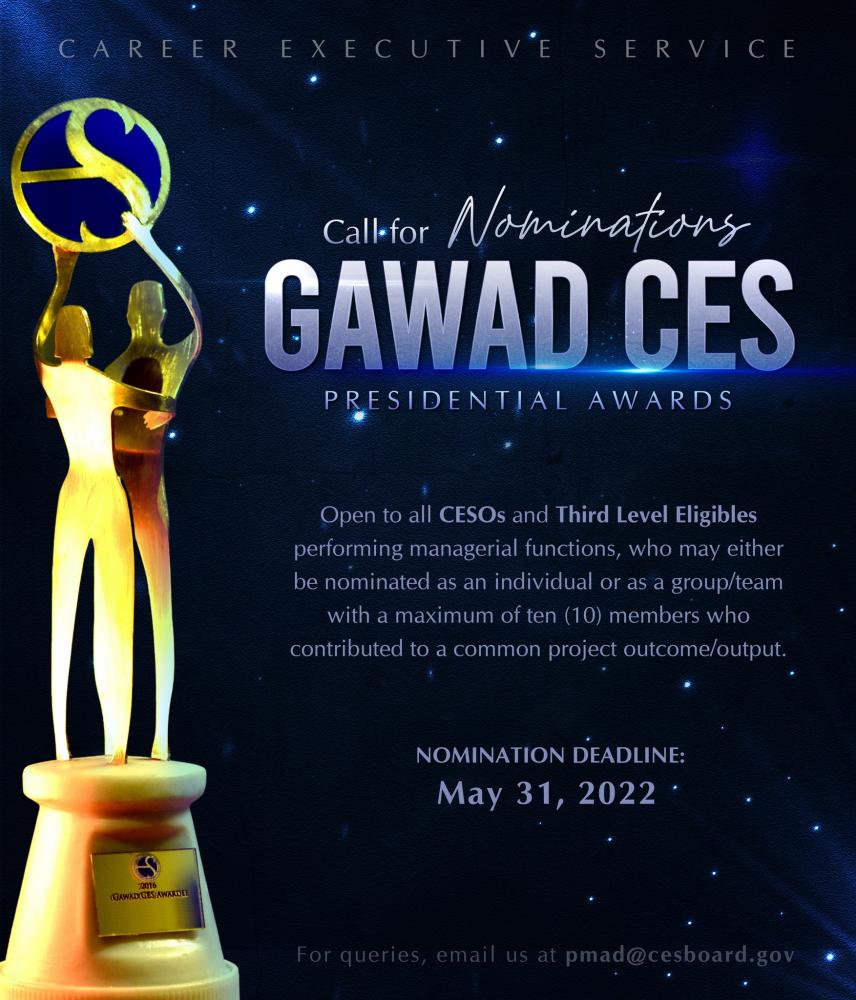 The CESB announces the opening of the nomination period for the 2022 Presidential Gawad Career Executive Service (CES).
This is open to all Career Executive Service Officers (CESOs) and Third-Level Eligibles (CEOE/CSEE/CESE) occupying positions requiring performance of executive, leadership and/or managerial functions and have manifested exemplary performance and unquestionable integrity.
The award aims to recognize individuals or groups/teams with a maximum of ten (10) members from the CES Community for their exemplary performance and significant contributions, particularly in the areas of innovation, information and communication technology, social services, administrative reforms and public policy.
Individuals and government agencies, national and regional associations of career executive officers, and non-government/civil society organizations, through their heads of offices are invited to nominate qualified individuals or teams to the award.
GAWAD CES honorees receive a plaque with the Presidential seal, a trophy and prize money amounting to PhP100,000.00. Downloadable Nomination Forms and guidelines are available in the CESB website. Interested parties may call the Performance Management and Assistance Division (PMAD) at 89514981 locals 110 and 126. Deadline for nomination is on 31 May 2022.