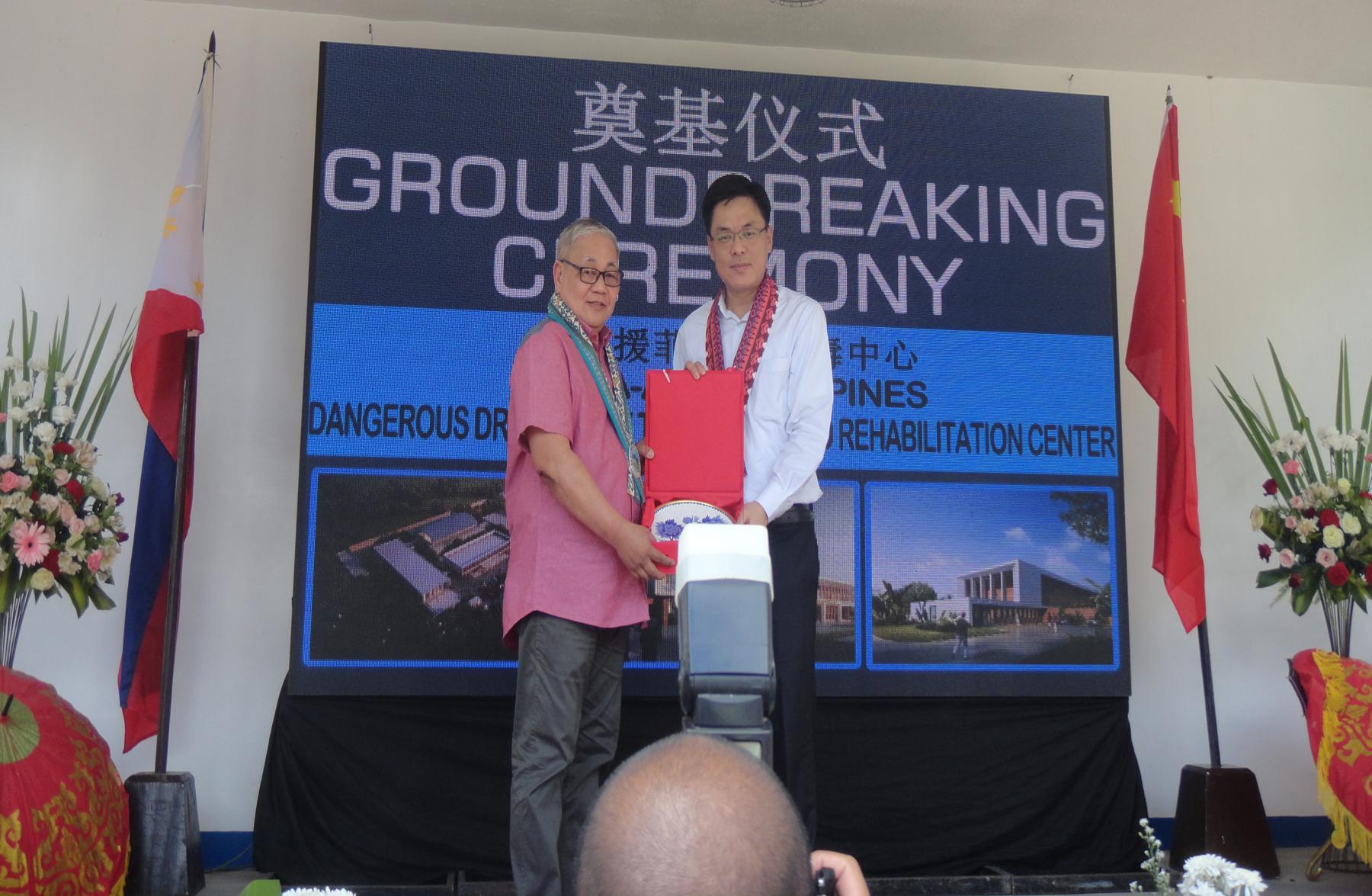 A groundbreaking ceremony was recently conducted in SPPO Kawas, Alabel, Sarangani where one of the future Drug Abuse Treatment and Rehabilitation Centers (DATRCs) will be situated.
Said DATRC project was a result of the MOA executed between the Philippine and Chinese governments, with the provincial governors of Sarangani and Agusan Del Sur at the DOH Central Office in Manila last March, 2017.
Deed of donation amounting to 350-M was granted in November, 2017 during the ASEAN visit of the Chinese Prime Minister.
The DATRC is the government's solution to the continuing conduct of barangay clearing operations and that will serve as the second home of the surrenderers where healing and renewal can be achieved.
The national level DATRC inter-agency task force is made up of the DILG Secretary as Chair, DOH Secretary and DDB Chairman as vice-chairpersons and the Secretaries of DSWD, DBM, PDEA Director General Representative and the Office of the President Representative as members.  The group is tasked to provide support for the DATRC projects in the country, more particularly to facilitate the construction of the DATRCs intended to accommodate the Filipinos suffering from illegal drug dependence.
DILG XII is among the member agencies of the 1st local task force formed to hasten the facilitation of the requirements to commence the construction. 
According to DILG OIC Secretary Eduardo Año, as represented by DILG 12 Regional Director Reynaldo M. Bungubung, CESO IV during the groundbreaking ceremony, the government's efforts to clamp down the illegal drugs activities in the country does not stop on sending the drug pushers to jail as it will provide ways and means to treat and rehabilitate low, moderate and severe drug dependents and aid them to become functional members of the society.
DILG XII commits to remain steadfast in the region's overall efforts to eliminate illegal drug use and addiction as it is vigorously helping hand in hand with the DATRC task force and other partner agencies.
In February of 2018, another 750-M DATRC project will also conduct a similar groundbreaking ceremony at San Francisco, Agusan del Sur. 
DATRCs boast of 200-bed capacity that will have locally hired medical staff to be funded by the DOH.